Delhi Tourism
A modern metropolitan city with a historic past is what one may feel while travelling in Delhi. The history of Delhi city is a long and chequered history. Delhi has seen the rise and fall of many empires. Delhi has evolved over the ruins of seven cities, built by rulers from the Hindu Rajputs to the Mughals and finally the British. Delhi is a truly cosmopolitan city which has brought within its fold people of all ethnic groups and their traditions and culture, reflected in a variety of arts, crafts, cuisines, festivals and lifestyles.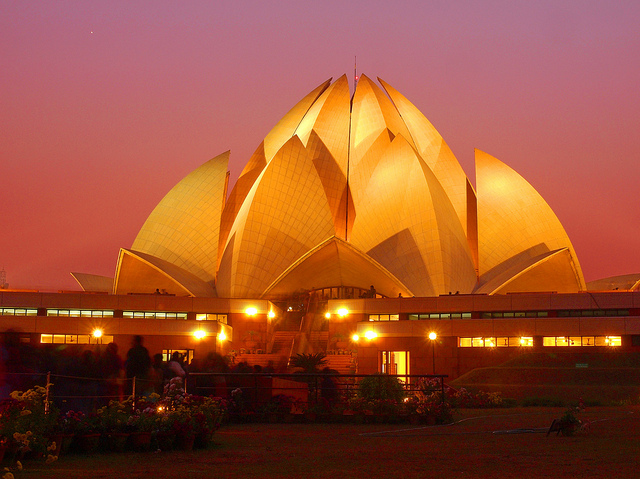 Delhi combines the traditional and the modern in its own unique way. While traveling in Delhi one can see a range of tourist attractions-from historical monuments to modern architectural marvels, from traditional bazaars to mega malls and from parks to spiritual centers. The major historical tourist attractions in Delhi, which one should not miss out while traveling in Delhi, are the Qutb Minar, Humayun's Tomb, the Red Fort and Purana Quila. Among the colonial tourist attractions in Delhi are the Rashtrapathi Bhavan and India Gate. There are also modern tourist attractions in Delhi like the Lotus Temple, and Dilli Haat. There are many memorials and museums in Delhi like the National Museum, Raj Ghat, Shanti Van, Jantar Mantar and so on.
Delhi is part of the famed Golden Triangle circuit that includes Agra and Jaipur . Many tourists who travel to Delhi make excursions from Delhi to these tourist destinations on their India tour. Agra is the home of the world-renowned architectural marvel in marble, Taj Mahal.
Delhi is known as shopper's paradise. While shopping in Delhi, tourists find a wide choice of items that are typically Indian- carpets, silks, jewellery, leather and silver ware, handicrafts and hand printed cotton or readymade garments. Whether you are shopping for a designer label, a branded product or local made stuff, you will find it all while traveling in Delhi, be it in air-conditioned malls or on roadside stalls bargaining to the best of your ability. One of the fascinating ways of understanding a city is by wandering through its market places. So while traveling in Delhi do make sure you visit the markets in Old Delhi like Chandini Chowk and Chawri. Bazaar, which have a distinctively Indian ambience, add a unique flavor to the shopping experience in Delhi. One can find up market shops too, in Karol Bagh and Hauzkhas Village. Delhi Tourism has set up a permanent outlet for craftspersons at Dilli Haat, which has become a popular shopping mart over the years.
Delhi is India's main entry point for overseas visitors. Delhi is well connected, making it easy for the overseas tourist to reach Delhi by air, rail or road.
The best time to visit Delhi is from the month of October to the month of March as the weather is very pleasant and helps tourists enjoy the various sights of the city. The temperature in Delhi during the summers goes up to 45 degrees Celsius and travellers are advised not to travel to Delhi during the summers, as the chances of being affected by a heatstroke are considerably high.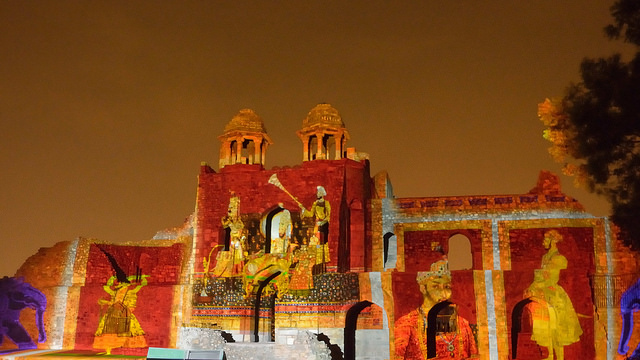 How to travel in Delhi
For travel in Delhi there are buses, the Metro train, auto-rickshaws and cycle- rickshaws. Tourist taxis ply interstate while the yellow and black taxis can be used to commute anywhere within the city Delhi and are safe but relatively expensive. Delhi Transport Corporation (DTC) buses go anywhere in the city and are the cheapest mode of transport. Auto rickshaws are another option, but it is always important to bargain for a reasonable fare.
Luxurious special tourist buses are also available with packaged tours to all the tourist attractions in Delhi. The recently introduced Delhi Metro railway line is a convenient and efficient mode of transport connecting all major places within the city Delhi.
---
Image by sharko333 /
License this photo on Getty Images,  under CC License.