A modern metropolitan city with a historic past is what one may feel while travelling in Delhi. The history of Delhi city is a long and chequered history. Delhi has seen the rise and fall of many empires. Delhi has evolved over the ruins of seven cities, built by rulers from the Hindu Rajputs to the Mughals and finally the British. Delhi is a truly cosmopolitan city which has brought within its fold people of all ethnic groups and their traditions and culture, reflected in a variety of arts, crafts, cuisines, festivals and lifestyles.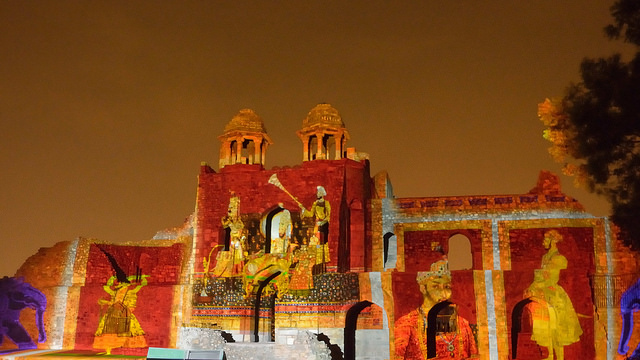 Delhi combines the traditional and the modern in its own unique way. While traveling in Delhi one can see a range of tourist attractions-from historical monuments to modern architectural marvels, from traditional bazaars to mega malls and from parks to spiritual centers. The major historical tourist attractions in Delhi, which one should not miss out while traveling in Delhi, are the Qutb Minar, Humayun's Tomb, the Red Fort and Purana Quila. Among the colonial tourist attractions in Delhi are the Rashtrapathi Bhavan and India Gate. There are also modern tourist attractions in Delhi like the Lotus Temple, and Dilli Haat. There are many memorials and museums in Delhi like the National Museum, Raj Ghat, Shanti Van, Jantar Mantar and so on.
Delhi is part of the famed Golden Triangle circuit that includes Agra and Jaipur . Many tourists who travel to Delhi make excursions from Delhi to these tourist destinations on their India tour. Agra is the home of the world-renowned architectural marvel in marble, Taj Mahal.
---
Image by Meethi2, Nilesh Korgaokar under CC License.