Every couple dreams for the most perfect 'oh-so-romantic' honeymoon before giving a kick start to their new life together. Honeymoon becomes the best days of the married life. Thus, in order to make it so, travel guides have marked out some of the most romantic honeymoon destinations in USA, for all the newlywed couples. They are exciting as well as fun filled locations. The best among them are –
Kauai – sunsets, sand beaches, aquamarine skies, makes Kauai master in seduction. Being the oldest island in the Hawaii chain, it does not entice the tourist for an 'over-the-top' luxury, instead it appeals to those couples who seek peace and not much fuss or crowd. The island is a stress buster – with only two major highways and rural areas that can be explored on foot. So, the ones with a spirit of adventure can opt for Kauai.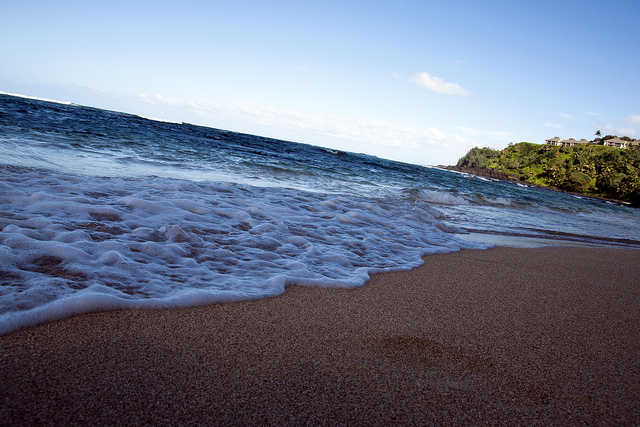 US Virgin Islands – also known as 'America's Caribbean Paradise' is one of the most fun filled places – from Moko Jumbies dance at the carnival parade, hundreds of seafood platters to satiate the palate, beautiful forts, churches and islands to visit and undisturbed nature and colonial history is packed into one vacation.
Lake Tahoe – at the California Nevada border, this lake has been attracting tourists from all over the world, and is one of the best honeymoon destinations because of its picturesque view, cliffs mountaintops and crystal clear waters. The region has adopted the luxury traits of the neighboring areas such as dining near the lake, stylish shopping destinations, casinos, gondola rides and hot balloon adventures are also part of the fun.
Santa Barbara – this place redefines casual yet fashionable elegance as it was previously stated to be the epicenter of America's movie making industry. Located almost 100miles away from bustling L.A it, offers both fun and luxury. This seaside paradise is an ideal retreat for the couples, with golden sand, elegant restaurants, lounges and sunsets.
Hawaii – this is the bigger island, constituting the smaller equally attractive island destinations like Oahu, Kauai and Maui. For the adventure-seeking couples, surfers and partiers, this is an amazing destination. The island gloats its black sand beaches, snow covered peaks, lava deserts and lush rainforests. The Kilauea volcano, Tiki and luaus provide a stereotypical Hawaiian getaway and perfect honeymoon-esque ambience.
Charleston – located in South Carolina this destination is famous for its forts, mansions, 'Spanish' mossy trees, cemeteries and cobble stoned walks. For the couples in love with historical backdrops and culture, this is the best location with is art galleries and world class Spoleto Festival USA. It gives a taste of old Hollywood romance with interesting shops, museums, horse drawn carriages, lamp-lit streets and quaint islands around.
These are few of the best honeymoon destinations in USA that attract couples from all over the world. So, whether the partners are seeking for peace or fun, US has all sorts of locations that cater to each ones wishes and hence make for a perfect honeymoon.