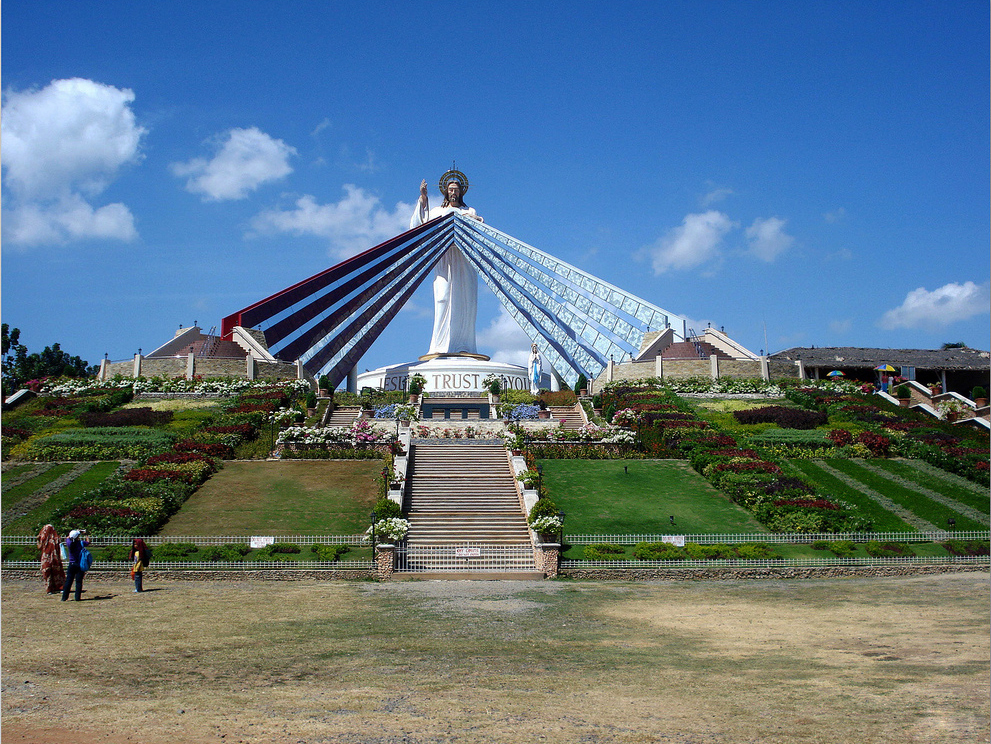 Traveling is a hobby of many people. They love exploring new countries and areas and are fans of their beauty. Everyone knows that the bigger the country is, the more you can travel in it. But it is also a fact that small countries give you colorful and rich traveling. So if you are looking for a small and beautiful country where you can enjoy traveling, El Salvador is the answer. El Salvador is a small country located in the western part of Central America. When you visit any El Salvador tourist attractions, the views will amaze you, and you will fall in love with it.
Apart from history, this country has a lot of natural beauties. These are in the forms of the volcano, volcanic terrain, lakes, seacoast, and more. El Salvador is a bit behind from its famous neighbors, CostaRica, and Panama. But what visitors don't realize is that El Salvador is a small country. It has a large collection of national parks and historical sites.
There are many reasons to visit El Salvador. It has fantastic beaches where you can spend your evening after a tiring day. Other than that, there are archeological sites filled with mysteries and historical stories. You can also perform many outdoor activities, including hiking and climbing stunning views. El Salvador offers travelers a huge variety of foods, which will make you want to travel to El Salvador.
Some Facts About El Salvador
You will find plenty of crafters and artists. They make jugs, bowls, and plates so you can decorate your home after a vacation to El Salvador. And when you arrive at
El Salvador is most famous for its warm welcome for tourists. There are many travel guides to guide you to visit every part of El Salvador without your time.
Despite retaining its dated reputation for being an unsafe country. But now El Salvador is one of Central America's safest countries to visit. You should also keep in mind that crime happens anywhere. Even if you are visiting El Salvador, you have to stay alert. To know more about the tourist attraction in El Salvador, keep reading.
Top 18 Best El Salvador Tourist Attractions You must Visit:
1. San Salvador
The first place that comes in our list of the best El Salvador tourist attractions is San Salvador. San Salvador is one of the most famous El Salvador cities. It is the capital city of El Salvador and is in the central plateau region. It is also the second-largest city in Central America. Despite the colossal size, many visitors appreciate this place. This is because of its easy-going atmosphere.
San Salvador has some unique aspects, even if its country's largest metropolis visitors are a few minutes away from the city's inspiring natural beauty. From amazing volcanoes and stunning crater lakes to the best parks in the country.
2. Tazumal
Tazumal is also among the most popular El Salvador tourist attractions. It is the most famous Mayan ruin in El Salvador. And the estimation done by the archeologist suggests that this place dates back to 5000BC. But people left the place during AD 1200. The architectural complex faced expensive restoration and evacuation during the 1940s and 50s. But there are still many ruins that have not undergone evacuation yet.
Many believe that Tazumal is an important center of trade. And the language in the K'iche means pyramid, where they would burn the victims. You can explore this vast site and get to learn more about the history of the Maya civilization. This is possible through an onsite museum.
3. Suchitoto
The next place that comes in our list of the best El Salvador tourist attractions is Suchitoto. Suchitoto is 50km northeast of the capital city. This tourist destination is a formal colonial city and is a current cultural hub of the country. Food festivals and Arts occur all the time. The streets usually have a lot of visitors around the country and beyond. You can also enjoy a stroll on this city's cobblestone streets to have a fantastic and amazing view. With well-preserved Spanish colonial buildings and hike around the area to find waterfalls and caves.
This city is in a bird migration zone. The country's civil war that was from 1980-1992 caused damage to this city. But now it has turned into a great mountain getaway for all the tourists.
4. Ruta De Las Flores
Ruta de la Flores is among the most visited El Salvador tourist attractions. It is a trail that leads the visitors through the most beautiful villages of El Salvador. It is popular for the wildflowers that grow along the road, and it looks best when it's winters. The travel route starts from Sonsonate through Juayua, Ataco, for around 40km. And along the trail, you will see a lot of the culture and history of the area. From all Spanish colonial buildings to all the famous local food options. Everything has something special. The area has stunning views and weekend markets. Here you can get souvenirs for your family or friends.
While traveling, the travelers will find an amazing waterfall, towering churches, landscapes. You can visit the place by driving a car. It will give you much more control over where you want to stop. You can also trial and can also travel by bus.
5. The Cerro El Pital
The Pital Hill comes with many nature and adventure destinations, making it one of the best El Salvador tourist attractions. This captures the tourist attraction in El Salvador. This is something you will not want to miss. This is the most mountainous and elevated place in El Salvador. The hills are one of the most important in the department of Chalatenango. They have more elevation of more than 2,700 meters above sea level. This is the best place to visit for tourists who are winter lovers. And that's because the temperature reaches 10-degree Celsius at night.
Many tourists consider this place as one of the best places to go camping in El Salvador. It also has a huge variety of hotels. And the most amazing part of all is that they have a lot of camping areas. Most of them offer hikes to the surroundings such as the Zumpal river, vegetables, and fruit crops. If you are a lover of nature, photography, then this is the best place to visit in El Salvador.
6. El Tunco Beach
El Salvador is very famous for its beautiful beaches. Each year many tourists chose El Salvador as a destination for surfing because of the best waves. There are many beaches in the country. And they all are wonderful, but El Tunco Beach is the most visited beach. The name of this beach is "El Tunco" because of the rock formation on the shore of the place. It is quite like the shape of a pig in El Salvador.
Besides having these beautiful and a huge variety of beaches and strange rock formations. It also has a variety of hotels of all sorts of prices, restaurants, bars and also surf lessons here. El Salvador is an extraordinary country. It is full of amazing culture, adventure, surfing, and more. It assures you that you will have beautiful memories after visiting this famous place in El Salvador.
7. Montecristo National Park
Montecristo National Park is a national park that is full of high peaks and low valleys, and a dense canopy. This makes it one of the most visited El Salvador tourist attractions. The laurel trees and cloud forest of oaks can grow up to almost 30m tall. And mushrooms, mosses, and lichens grow all over the forest floor. You can also take a tour through the park to experience the beauty of a natural rainforest.
Most visitors will see rare animals like spiders, monkeys, pumas, coyotes, and agoutis. But the most common ones are squirrels, porcupines, black shrew mice, and white-tailed deer. There are 300 bird species, including green toucans, white-faced quails, and quetzals. All these are only in the Montecristo National park.
8. Puerto del Diablo
Puerto del Diablo is popular for having a dark past featuring death and horror. This makes the tourist keep visiting this place again and again. Puerto del Diablo is not only among the most visited El Salvador tourist attractions, but it is also one of the creepiest. The striking of this place is 'Devil Door'. The rock formation comprises two tall boulders. This forms a window looking out at El Salvador's lush landscape. A pathway leads you up to the viewpoint where you will see the indigenous town Panchimalco from there.
You can also view the lake IloPango on the left side and the twin-peaked San Vicente volcano straight ahead. There are almost more than 60 established rock climbing routes in these areas. They also have adventurous activities like Zip lining, caving, canopy tours, and rappelling.
9. Coatepeque Caldera
This volcanic caldera came into being tens of thousands of years ago. Lake Coatepeque is one of the largest lakes in the country. It has clean, blue water that reaches into a depth of 120m. Plus it also has very steep mountainous slopes in the surroundings. The amazing attractions in Coatepeque Caldera make it one of the best tourist attractions in El Salvador.
There's also a highway which is on the ridge of the crater. It gives onlookers incredible panoramic views. The visitors can get up close and personal with the lake by taking a boat onto the water. The beach houses which are around the shore of the lake are popular weekend getaways.
10. Santa Ana
Santa Ana is a place for those looking for a bit of a mix between San Salvador's modern city life ten Santa Ana is the best choice. It is one of the most popular El Salvador attractions so far. It is also the second-largest city in El Salvador. You can spend the days here in happiness as the streets are very peaceful. Also, this city has a lot of museums which attract the tourist's attention.
There are also fantastic bars and restaurants in Santa Ana. So you can flavor all the famous food in this country. You can also find the Santa Ana Volcano, which is the highest volcano in El Salvador. Plus a lot of other lush green mountains.
There's a zoo in Santa Ana located on 20 acres at Prentice park with plants and animals. This zoo includes fascinating rides and attractions. There are also many interesting animals for tourists to see including Howler monkeys, green iguanas, white-faced saki monkeys, giant anteaters, and birds.
11. The Ancient Ruins Of Joya de Ceren
Among so many places in El Salvador, Joya de Ceren is worth a visit. The ruins of Joya de Ceran are in the liberation department of El Salvador. They are also known as 'Pompeii of America.' This habitat is more than 3000 years old. The Mayan people were living here under threat from the local volcano. But in the end, they had to evacuate this place because of the rising fear of volcanoes. This makes Joya de Ceren one of the most historical El Salvador tourist attractions.
This city went under volcanic ash only to be safer much later. But now this has become a tourist spot for tourists who love the mysterious history of this place.
12. Cerro Verde National Park
It is a popular belief that this park was named after the volcano Cerro Verde. It contains three different volcanoes. The other two volcanoes are Santa Ana, Izalco. Verde is the most popular. And one of the main reasons for its popularity is its magnificent peaks and cloud forest. This gives an incredible view of the countryside. It's a great tourist attraction for tourists who love discovering, making it one of the best El Salvador tourist attractions.
Cerro Verde has a beautiful park. And awesome viewpoints from which you view the majestic volcanoes and the park is an excellent place for bird watching, outdoor games, walking on the trails and due to the frequent rains, constant mist and high humidity the area is always greener so you enjoy the healthy air.
13. El Zonte Beach
The next place that comes in our list of the best El Salvador tourist attractions is the El Zonte Beach. The humble little hippie beach town in EL Zonte is in the south of San Salvador. The beach is massive boulders, and the waves on the beach are trashy. It is not ideal for swimming in the water, but it's better for experienced surfers.
This is a perfect place for tourists to enjoy their day. And that's because of the cheap and rustic hotels, cheap food, and beverages. All these attract tourists to have a visit.
14. Costo del Sol
This area is popular for a reason, which is that it's gorgeous. And popular means it's sparsely populated and has a very beautiful and amazing beach view. That's why Costo del Sol is among the most popular El Salvador tourist attractions.
This area also has a theme park named Atlantis Water Park. It has some lush jungle and exotic wildlife in its surroundings. It's definitely worth a visit. You can also ride many rides and coasters here, which is amazing if you are on vacation with your kids.
15. Pelourinho
Next up in our list of the best El Salvador tourist attractions comes Pelourinho. Pelourinho is a tourist spot that was the governmental and residential center. But that's when the city was the capital of the colony of Brazil. This beautiful city is the finest ensemble of the 17 and 18 centrum buildings in Latin America.
It is best for tourists who want to have more knowledge of the historical matter of Pelourinho. You can see the colorful buildings which attract the tourists a lot.
16. Playa El Esternón beach
Playa El Esteron beach is a beautiful beach and is as popular as other beaches in El Salvador. The surf is gentle, and the beach is always quiet because the area is not filled with much crowd. If you want to have a peaceful and good day with your friends or alone you can visit this beach. The Playa El Esteron beach is among the most popular beaches when we talk about El Salvador tourist attractions.
The food at Playa El Esternon beach is quite amazing. Tourists love visiting this spot because of the food there. There are so many varieties including seafood such as calamari, shrimp, clam, crab, lobster, fried stuffed fish, shrimp cooked in butter, these are the most authentic food you will ever find in El Salvador.
17. Playa El Sunzal Beach
This beach is located around La Liberated, tranquil El Salvador Beach, which is quite striking, with beautiful black glittering sand. Tourists who love swimming or surfing this beach has shops, swimsuit stores and so much more. And it's the best place for tourists who surf.
There are also many hotels available at Playa El Sunzal Beach. There is nothing like waking up to the sound of huge waves and the sea air floating into your bedroom. These are one of the best hotels in El Sunzal beach Casa de Mar Hotel And Villa, Kayu Hotel, Hotel, and Bar La Guitarra, Los Almendros El Sunzal. They provide you all the facilities with the best services.
18. Playa El Majahual
This is a busy village of El Majahual, which is a top El Salvador backpacker destination. This beach is one of the cleanest beaches because its sand is really smooth, and the water is also quite clear, which attracts the tourist to visit this spot.
This village is very famous for restaurants here because they have delightful and tasty varieties of food which will leave the tourists shocked. Here are the top 5 restaurants famous for their delicious food El Majahaul, Rancho pacifico Azul, Rancho Benitez, Rock, and Roe Fish Shop. Tourists can go here and enjoy all types of food they crave for.
El Majahaul beach is one of the most visited beaches. It's an excellent tropical beach to visit and relax with your family and friends and this beach is mostly crowded. The shores are filled with stores made out of palm trees and woods selling hand made souvenirs.
Conclusion
So these are 18 of the best El Salvador tourist attractions. Exploring these things to do in El Salvador is a must when it comes to tourism. But most people do not know much about tourist attractions and famous places in El Salvador. Tourism in El Salvador is no doubt an interesting and enjoyable experience. All the tourist attractions that we mentioned above provide the best views, enjoyment, and more.