The breathtaking state of Gujarat is situated in the western coast of India and also considered as the most famous tourist destinations in the country. The state is well known for its rich cultural heritage, historical significance, handicrafts and innumerable tourist attractions and much more. Tourist and visitors from all over the world can get to find out, enjoy and experience the land of romance, charisma, mysticism, vibrant colors and infinite natural beauty Gujarat never fails to charm its many visitors. If you are planning a visit to Gujarat, check out the following places that must not to be missed for sure in your trip. (Image by Jayesh Bheda)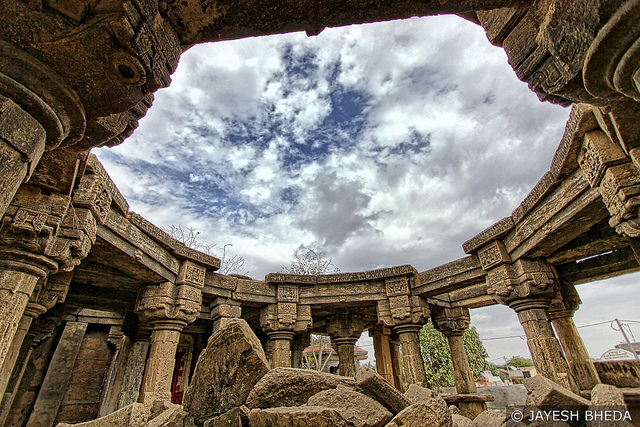 Beaches in Gujarat
Sprinkled with enthralling beach resorts, shore temples and blue lagoons Gujarat is home to some of the finest stretches of beaches in the country. Mandvi Beach is among the most beautiful Gujarat beaches, which is ideal for a perfect holiday. If you are looking for the evening chill out, address to the Somnath Beach, which is well known for its peace and tranquility. If you are in Somnath Beach, you can never miss the Chorwad Beach , which is located near Somnath that attracts tourists from all corners of India and the world due to its scenic spots and crystal blue waters. Explore Ahmedpur Mandvi Beach, one of the most popular beaches in Gujarat, where one can find out and enjoy the dancing waves, crystal clear water, soft white sands and a wide variety of some of the finest bird life. (Image by pavangupta)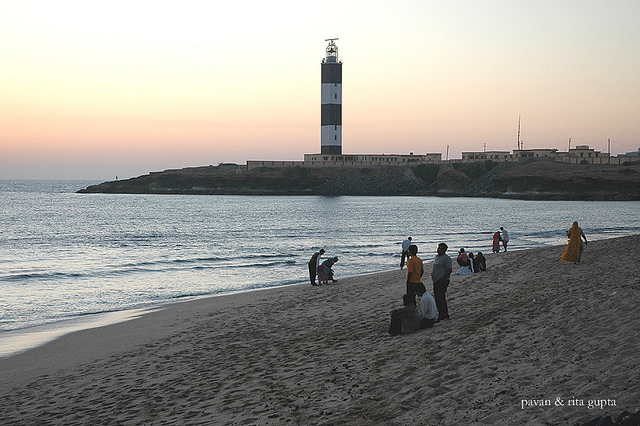 Ahmedabad
No visit to Gujarat would be completed with out making a visit to the famous Ahmedabad. Having immense historical significance due to its association with Mahatma Gandhi Ahmedabad is one of the most important cities in Gujarat. Thronged by visitors from different parts of the country this famous tourist destination in Gujarat is popular for its unique architecture which is a vibrant culmination of Islamic and Hindu styles. Ahmedabad is comprised of large number of tourist attractions such as Sabarmati Ashram, Calico Museum of Textiles, Adalaj Step-well, Shaking Minarets and much more.
Shopping in Gujarat
Your visit to Gujarat remains incomplete unless you do some shopping in Gujarat. The tourists, who visit Gujarat, actually look forward to shopping in Gujarat. The state claims its worldwide fame for it rich tradition of handicrafts. The most famous handicraft of Gujarat is related to textiles. It has and age-old history of embroidery and still retains its fame showcasing a distinct range of designs, colours and stitches. Sarees in Gujarat display an amazing variety with inlaid Zari works, beadwork, embellished mirrors, sequins and shells as well as tie-and-dye and block-printed designs.
Explore all the places and experience all of these things at its best. Enjoy!
---
Featured Courtesy by Jayesh Bheda