From the breathtaking peaks of the Andes to the dense jungle of the Amazon, Peru is a top destination for any traveler looking for adventure. Every year millions of tourists flock to explore the incredible tourist attractions of Peru and to discover the county's ancient heritage. But with so many places to choose from, selecting a definitive list of the top ten tourist attractions in Peru is no simple task. So here are some of the collection of the best tourist destination that must be included in your bucket list if you plan a visit to the fantastic destination called Peru. Check it out!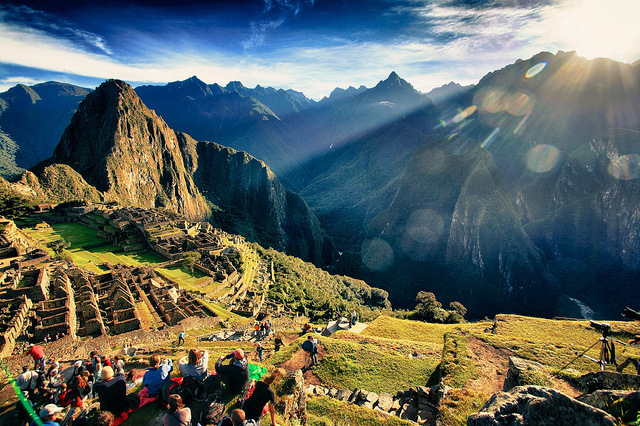 Machu Picchu
No visit to Peru would be complete with out making a visit to the Machu Picchu. The city of Machu Picchu, is the most popular tourist attraction in Peru and one of the new seven wonders of the modern world. It is the most visited destination in Peru, with its complex constructions since the Inca time and culture. Machu Picchu was the ceremonial center of the Incas. The tourists like to visit the ruins, because they get a lot of energy of the Apus . To visit Machu Picchu, we can take a domestic flight from Lima to Cusco, it takes around one hour once there you have to book the train ticket from Cusco to the town of Aguas Calientes, as soon as you arrive to Machu Picchu, you will climb the ruins and admire the stunning city.
Nazca Lines
The Nazca Lines are located in the Nazca desert, in the south of Lima- Peru. This is a unique place in the world, with mystery and mysticism, the great constructions of observatories of astronomical cycles, were used by the farmers to control the metrological agrarian cycles, also for their religious significance. This is the theory of Maria Reiche, who studied for several years the Nazca Lines. These lines are formed by drawings of several kilometers in the Nazca desert, with animal forms; some of them can only be seen from an airplane. The figures of the Spider, the Monkey, the Small Lizard, the Hummingbird, the Condor, the Dog, and the Astronaut, among others.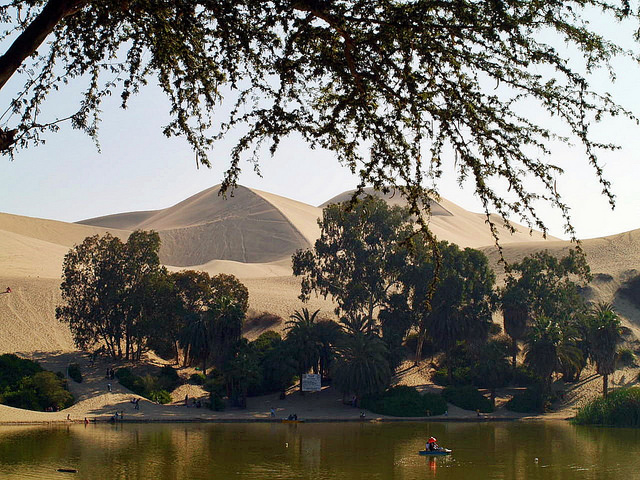 Colca Canyon
Canyon is said to be the deepest in the world, even to be twice as deep as the Grand Canyon in the USA. The Colca Valley has Very beautiful landscapes with strong winds, over flight by condors which are the biggest birds in the world. Along the way visitors can see herds of Vicuñas and various kinds of birds, like the giant hummingbird, eagles, gooses and the Andean Condor. If you like adventure tours, the Canyon also offers wonderful treks down to its button, descending throughout huge mountains, exploring oasis-like valleys, thermal springs, and camping outdoors.
There are also some of the other places to explore in Peru. Explore and enjoy all the places and have a blast.
---
Image by ARNAUD_Z_VOYAGE, maios, anthonymaw under CC License