New England is full of interesting and exciting places to explore, from historic cities to picturesque fishing villages. Whether you're looking for the best places to eat, shop, or sightsee, this list offers some of the top 10 Best Places to Visit in New England.
10 Best Places to Visit in New England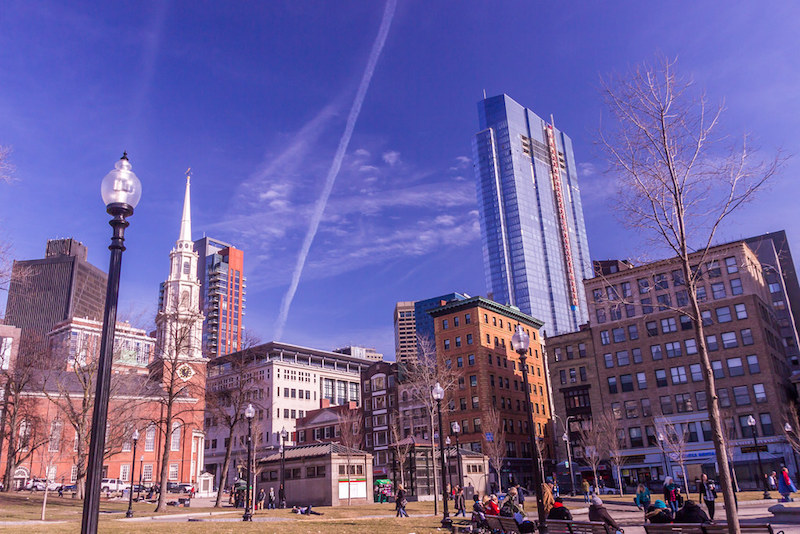 Boston, Massachusetts.
Boston is a bustling city that's full of things to do and see, from the lush green spaces of the Emerald Necklace park system to historical attractions like the Freedom Trail. Don't miss landmarks like the State House and Fenway Park, or explore fantastic neighborhoods such as Beacon Hill and Jamaica Plain for fantastic restaurants, bars, and shops.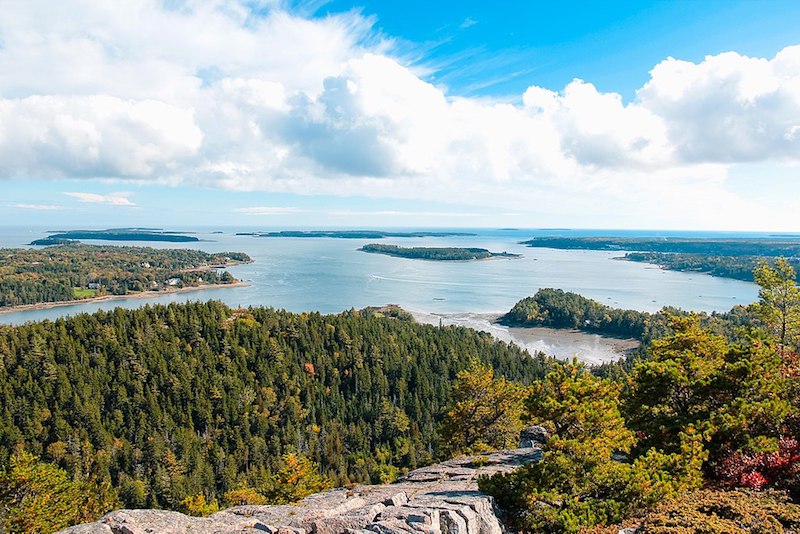 Acadia National Park, Maine.
Located on Maine's rugged coast, Acadia National Park is a must-visit destination for nature lovers. Here you'll find everything from crystal-clear lakes and crashing waves to hiking trails, carriage roads, and mountain biking paths. The park also boasts one of the tallest mountains in New England – Cadillac Mountain – an ideal spot for sunrises and sunsets. Be sure to take the time to explore this wondrous national park on your journey through New England!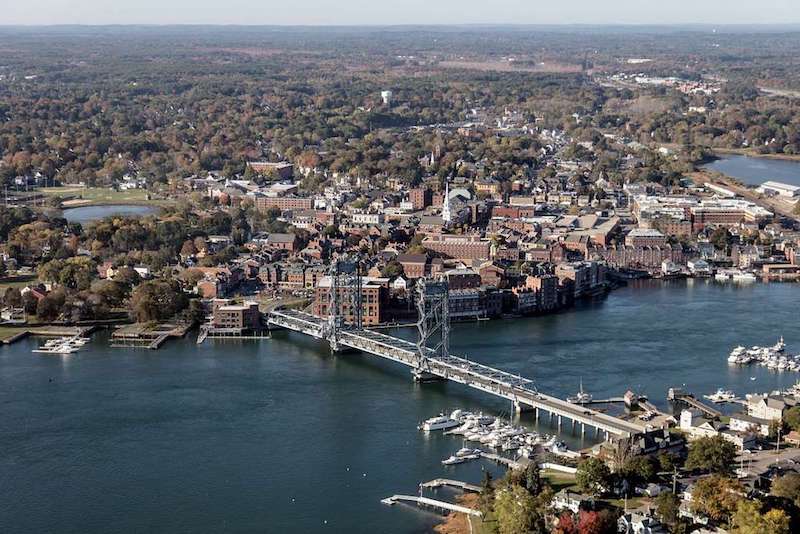 Portsmouth, New Hampshire.
The stunning seacoast city of Portsmouth, New Hampshire is a must-see during your travels through New England. Here you'll find centuries-old brick buildings lining the banks of the Piscataqua River, historic Strawbery Banke Museum, lively restaurants and cobblestone streets, as well as a beautiful harborfront lined with shops and galleries. Don't miss a tour of the iconic U.S.S. Albacore submarine while you're in town!
Martha's Vineyard, Massachusetts.
Martha's Vineyard is a classic New England destination with its tranquil white sand beaches, lighthouses and historic sites. Edgartown, the main village on the island is one of the top tourist spots. Stroll through Edgartown Harbor marina, visit Christine's backyard Butterfly Garden and explore miles of bike trails for beautiful views of the local landscape; there's something for everyone here!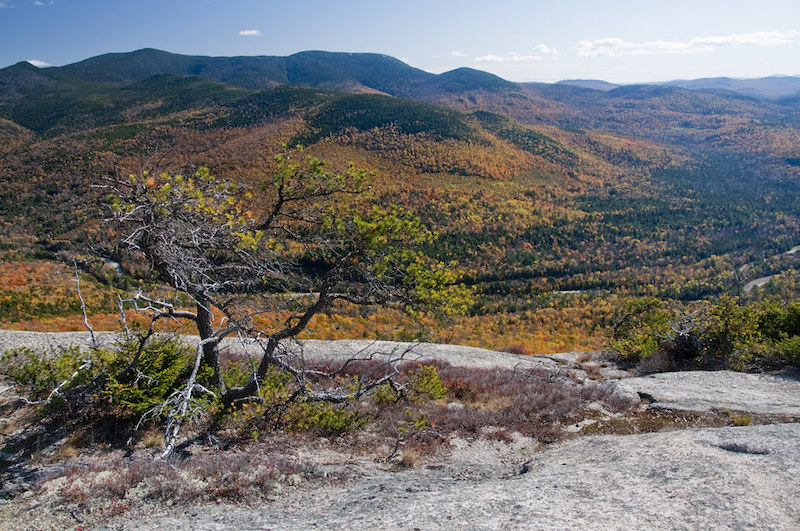 White Mountains, New Hampshire.
The White Mountains of New Hampshire are home to many activities and attractions waiting to be explored. Take in stunning views of these majestic mountain ranges as you traverse through one of the trails on a scenic ride in a narrated tramway or hop aboard an old-fashioned train! Tour a historic lighthouse or take your adventurous spirit to the next level at Attitash Mountain Resort or Wildcat Mountain with outdoor activities like skiing, snowboarding, and much more.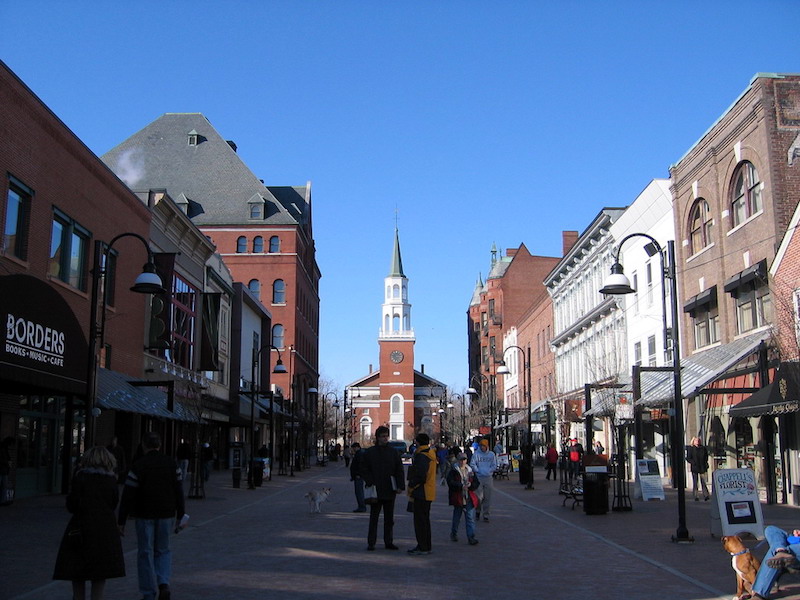 Burlington, Vermont
Burlington is a vibrant college town in Vermont and the perfect spot for outdoor lovers, foodies, and art aficionados alike. Explore winding lakeside trails, discover exciting local eateries that take full advantage of the area's abundance of fresh ingredients and don't forget to stop by the fashionable Church Street Marketplace to pick up a souvenir or stock up on handmade items from artisan vendors.
Berkshires, Massachusetts.
The Berkshires stretch across the beautiful Berkshire Mountains of western Massachusetts and boast some of the best landscape views in New England. Discover quaint towns like Williamstown with art galleries galore, and Stockbridge, a great shopping destination, as well as outdoor haven Pittsfield State Forest. Don't miss the opportunity to sample family-run restaurants featuring local produce from surrounding farms, or visit a farmers market for freshly made goodies to take home with you.
Stone Coast, Maine.
The rocky coast of Maine is a great destination for outdoor adventurers. Check out Bar Harbor and Acadia National Park, where scenic hikes offer stunning views of the Atlantic Coast. Further along the coastline lies Ogunquit, a popular beach spot with plenty to do. Stroll along the Marginal Way path and soak up stunning views, or marvel at the sights from atop Footbridge Beach or Nubble Lighthouse. Whatever you decide to do, it's an experience not to be missed!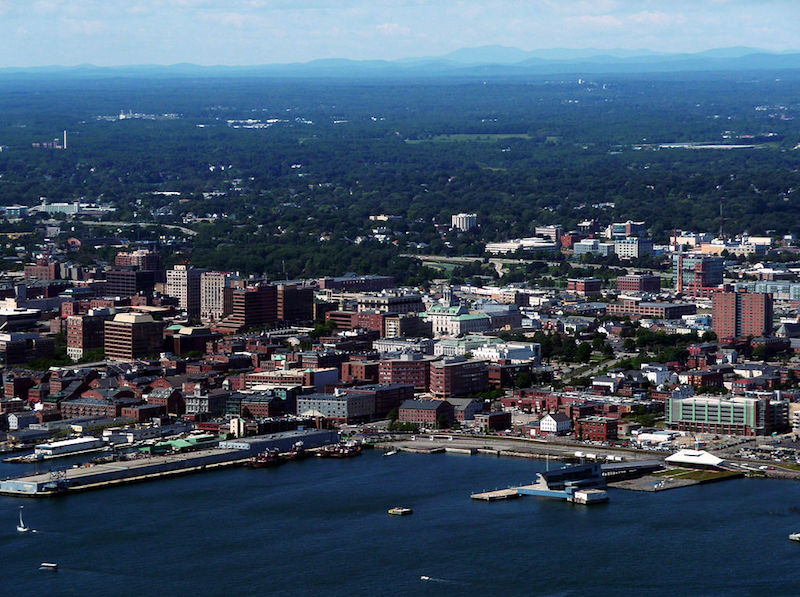 Portland, Maine
Portland is Maine's largest city and a great destination for travelers looking to explore its vibrant culture and rich history. From the Old Port district buzzing with trendy restaurants, pubs and art galleries to the Museum of African Art, there's plenty to see in this beautiful city. You can even take a whale watching tour or spend an evening at one of the many local theaters. No matter what you decide to do, Portland is sure to leave a lasting impression!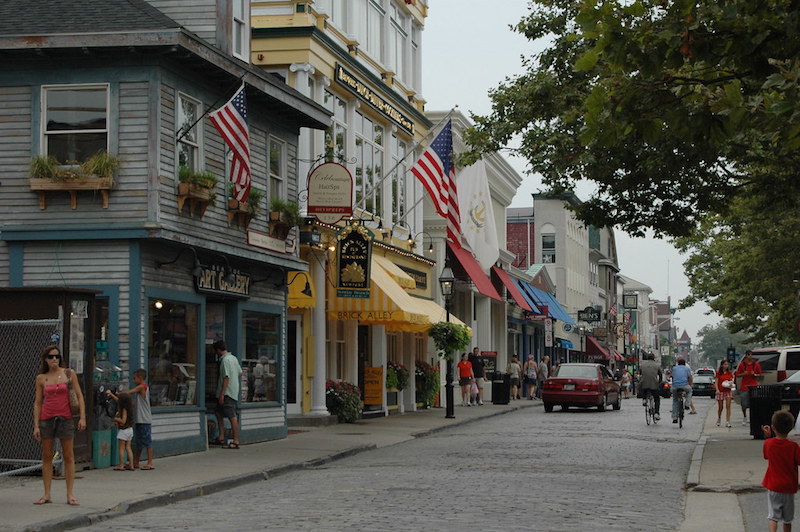 Newport, Rhode Island.
With its beautiful waterfront vistas, sweeping ocean views and charming colonial-era charm, Newport, Rhode Island is the perfect destination for travelers looking for a quintessential New England experience. Its main attractions include iconic mansions such as the Breakers and Rosecliff, sprawled across cliff-bluffs and cliffshore beaches. Other must-sees include busy Bowen s Wharf—where you'll find numerous boutiques, restaurants and an array of activities like sailing — and Fort Adams State Park – home to Civil War monuments, beach games and excellent picnicking spots.
Conclusion.
New England offers so much for adventurers, history buffs and nature lovers. From bustling Boston to Maine's rugged coast, there are countless must-see spots. Whether you're into exploring national parks or historic landmarks, there is something on this list of the Best Places to Visit in New England that appeals to everyone. Don't miss out on this wonderful region's charm and culture – don't miss out!