When it comes to vibrant cities that seamlessly blend culture, entertainment, and natural beauty, Los Angeles is a name that stands out. The City of Angels is a sprawling metropolis that offers a plethora of must-see destinations for visitors.
If you're looking for a convenient and comfortable way to explore the best that Los Angeles has to offer; Los Angeles coach bus rentals are the perfect choice. Let us explore through an unforgettable journey to some of the city's most iconic attractions, ensuring you make the most of your time in this captivating urban paradise.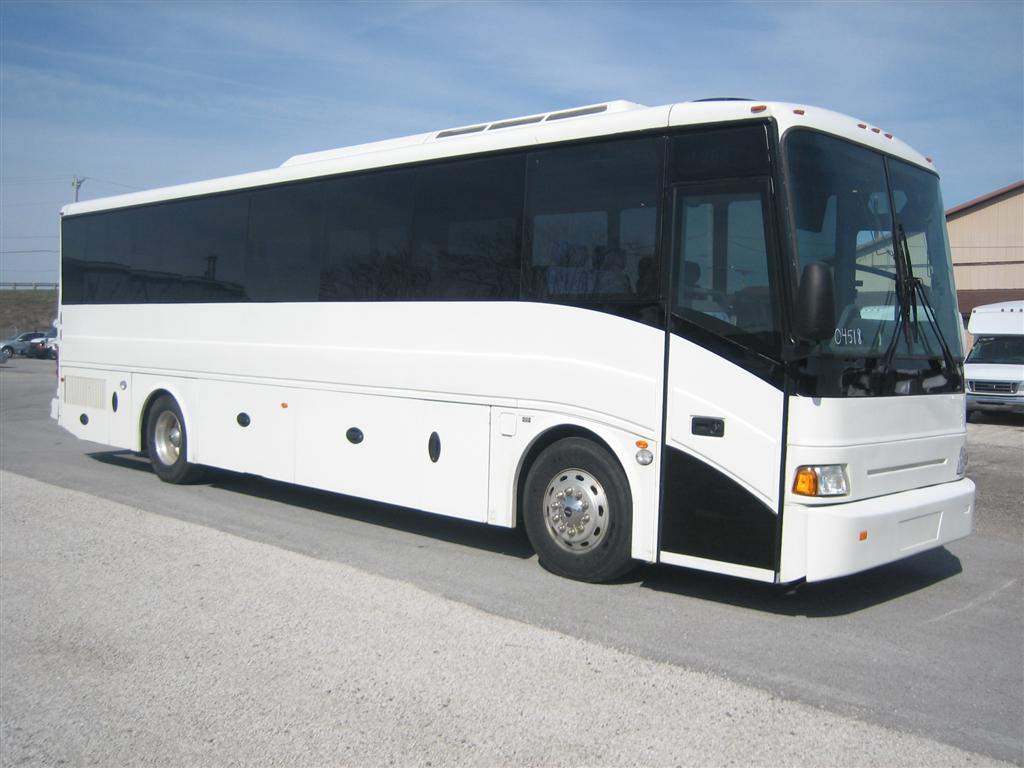 Why Rent A Coach Bus?
When it comes to planning group travel, whether it's for a corporate event, a school field trip, a family reunion, or a sports team outing, choosing the right mode of transportation can make a world of difference. While there are various options available, one that stands out for its convenience, comfort, and efficiency is renting a coach bus.
Renting a coach bus is a smart choice for your next adventure. Here are the reasons:
Comfortable and Spacious Travel
Imagine embarking on a long journey in cramped and uncomfortable quarters. Not an ideal scenario, right? Coach bus rentals are designed to prioritize passenger comfort. With ample legroom, reclining seats, and climate control, passengers can relax and enjoy the ride in style. Additionally, coach bus rentals often come equipped with onboard restrooms, eliminating the need for frequent pit stops and ensuring a seamless travel experience.
Convenient Group Travel
Coordinating transportation for a large group can be a logistical nightmare. Coach bus rentals solve this problem by accommodating a significant number of passengers, typically ranging from 40 to 60 individuals. This means your entire group can travel together, enhancing camaraderie and simplifying the logistics of arrival and departure.
Cost-Effective Option
Contrary to common misconceptions, renting a coach bus can actually be cost-effective, especially when compared to the expenses associated with multiple cars, fuel, parking fees, and tolls. By sharing the cost among passengers, you can significantly reduce the overall travel expenditure. Additionally, the value of the time saved by traveling together cannot be underestimated.
Professional and Skilled Drivers
Safety is paramount when it comes to travel, and coach bus rental companies understand this well. They employ professional drivers who are not only skilled in navigating various road conditions but also prioritize passenger safety. This allows you to relax and enjoy the journey, knowing that you're in capable hands.
Amenities on Board
Modern coach bus rentals are equipped with a range of amenities that can make your journey even more enjoyable. These may include amenities like Wi-Fi connectivity, power outlets, entertainment systems, and even catering services for longer trips. These amenities can transform your travel time into a productive or relaxing experience.
Must-See Los Angeles Destinations
Welcome to the enchanting city of Los Angeles, where dreams come alive and adventure awaits around every corner. From its iconic landmarks to cultural treasures, this sprawling metropolis offers a diverse range of experiences that cater to every traveler's desires. We've uncovered the travel destinations that define the essence of Los Angeles.
Santa Monica Pier: A Beachside Wonderland
Start your journey at the Santa Monica Pier, a captivating blend of nostalgia, fun, and stunning ocean views. This iconic landmark boasts a historic carousel, exhilarating amusement park rides, and vibrant street performers that create an atmosphere of excitement and joy. Take a leisurely stroll along the wooden planks, indulge in cotton candy, and revel in the golden sunset that paints the sky over the Pacific.
Hollywood Sign: A Symbol of Stardom
No trip is complete without capturing a glimpse of the world-famous Hollywood Sign. It is perched on the Hollywood Hills, the iconic symbol of the entertainment industry is a testament to the dreams and aspirations of countless individuals. Whether you choose to hike up close for an Instagram-worthy snapshot or enjoy the view from a distance, the Hollywood Sign is an emblematic sight that resonates with the spirit of the city.
Hollywood Walk of Fame: Where Legends Leave Their Mark
Embark on a star-studded journey along the Hollywood Walk of Fame, where the names of legendary actors, musicians, and other luminaries are immortalized in shimmering terrazzo stars. As you stroll along the boulevard, you'll be walking in the footsteps of greatness, surrounded by the energy and allure of Tinseltown. Keep an eye out for your favorite celebrity's star and revel in the history that lines the streets.
J. Paul Getty Museum: A Sanctuary of Art and Culture
For art enthusiasts, a visit to the J. Paul Getty Museum is an absolute must. Nestled atop a hill overlooking the city, this architectural marvel houses an impressive collection of European paintings, sculptures, and decorative arts. Immerse yourself in the world of masterpieces by renowned artists while enjoying breathtaking vistas of Los Angeles. Best of all, admission to the Getty Museum is free, allowing everyone to experience its cultural riches.
Disneyland: Where Dreams Come True
Escape to the enchanting realm of Disneyland, where childhood dreams are transformed into reality. This magical theme park offers a myriad of attractions, from thrilling rides to whimsical parades, all set within a landscape of wonder and imagination. Whether you're young or young at heart, Disneyland is a place where joy knows no bounds, making it an essential stop on your Los Angeles adventure.
Griffith Observatory: Touch the Stars
For an astronomical experience like no other, venture to the Griffith Observatory. Perched on the slopes of Griffith Park, this iconic observatory provides a gateway to the cosmos. Enjoy captivating planetarium shows, gaze through powerful telescopes to observe celestial bodies, and relish panoramic views of the city beneath a star-studded sky. Whether you're a space enthusiast or simply seeking a unique perspective, the Griffith Observatory offers an unforgettable journey.
Rent a coach bus in Los Angeles
A coach bus rental tour of Los Angeles presents an incredible opportunity to explore the city's most iconic destinations in comfort and style. So, pack your camera, don your sunglasses, and get ready to embark on a journey that will leave you with lasting memories of the City of Angels. Book your coach bus rental tour today and let the adventure begin!