South Africa has all of the features that travelers long for in a vacation destination: fine weather, gorgeous scenery, great beaches, modern accommodations and superb cuisine. The southern tip of Africa also offers an exotic array of once-in-a-lifetime adventures, from off-roading on a safari to diving with great white sharks. It's hard to name another holiday destination that offers as much variety. An overview of the best places to visit in South Africa.
Johannesburg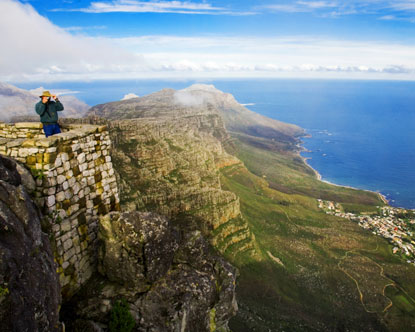 Johannesburg, or Joburg, is the economic heart of Africa and the most common entry point into Southern Africa. With more than 3 million people it is also the second largest city on the continent. Historically it is where money is made and fortunes found. It has been stereotyped as a cruel, concrete jungle, plagued by crime, but residents defend it fiercely as a city of opportunity and raw energy. A visits to the infamous Soweto township is getting increasingly popular
Cape Town
Located on the southwest tip of South Africa's Western Cape Province, Cape Town is the most popular tourist destination in all of Africa. The metropolis enjoys a mild, Mediterranean climate, a well-developed infrastructure and a spectacular natural setting. Cape Town's center is located in a relatively small area between Table Mountain and Table Bay. The city also serves as a home base for exploring nearby attractions, including the region's many diverse beaches as well as the rolling hills and valleys of the Winelands.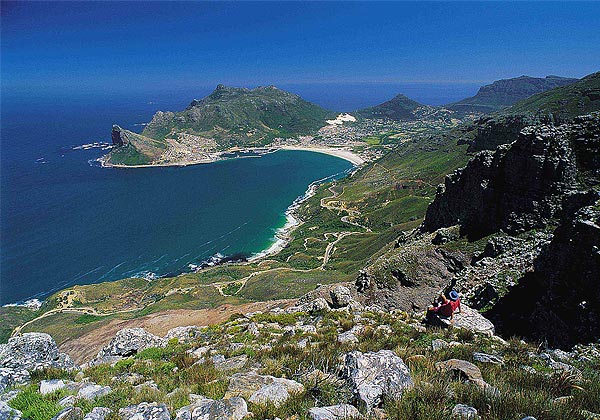 Kruger National Park
Covering a wide stretch of bush and savannah in the northern reaches of South Africa, Kruger National Park borders the countries of Mozambique and Zimbabwe. For its dense animal population and the variety of its flora and fauna, the park is considered the jewel of South Africa's extensive park system. Numerous well-kept tarred and gravel roads have made the park a favorite choice for self-driving & self-catering expeditions.
Garden Route
The Garden Route is a scenic stretch of the south-eastern coast of South Africa. It extends from Mossel Bay in the Western Cape to the Storms River in the Eastern Cape. The name comes from the diverse vegetation encountered here and the numerous lagoons and lakes dotted along the coast. It includes some of the best places to visit in South Africa including Knysna, Plettenberg Bay and Nature's Valley.
Kgalagadi Transfrontier Park
The Kgalagadi Transfrontier Park is located in the Kalahari regions of both Botswana and South Africa and came into being as the official merger of the Gemsbok National Park in Botswana and the Kalahari Gemsbok National Park in South Africa. The park offers a majestic and unending red dunes with migrating herds of wildebeest, gemsbok, springbok and eland, and predators like lion, cheetah and leopard.
Durban
South Africa's second-largest city, Durban is located on South Africa's eastern coast. Durban's subtropical climate, scenic beaches and close proximity to Johannesburg have made the coastal city a popular vacation destination for South Africans. The English Colonial architecture that once dominated the city has been enlivened by a mix of Zulu murals, Islamic mosques, Hindu temples and Christian churches.
---
Image by United Nations Photo, Jonohey, Careless Edition under CC License.