Jaipur – Rajasthan , the glistening Pink City, was founded by and named after Sawai Jai Singh II. It beckons tourists with a magnificent display of its royal Rajput heritage in its imposing forts and impressive palaces.Added bonus is the warm hospitality of its colorful people and of course a plethora of handicrafts to shop for. Tourists can enjoy watching and participating in various festivals that Jaipur hosts-from the modern Jaipur Literary festival to the traditional Teej, Gangaur and Kite festival. The tourist attractions in Jaipur are the architectural marvels, perhaps the most popular being the Hawa Mahal, once used as a veil by the royal women to watch the proceedings on the road, it is today one of the most visited monuments in Jaipur.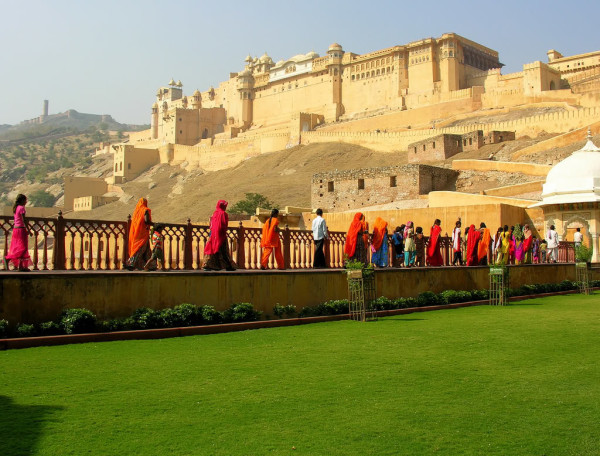 Albert Hall Museum or Government Central Museum
The Albert Hall Museum in Ram Niwas Garden was set up to inspire local craftsmen to create the best art and preserve the techniques. The well-maintained artefacts from different parts of India and abroad are housed in a lovely building designed in Indo-Saracenic architecture style – a fusion of British, Mughal, and Rajput styles.The museum has at least 15 galleries showcasing arms, coins, furniture, garments, laces, marble art, metal art, musical instruments, pottery, puzzles, and textiles to name a few.
Maharaja Sawai Man Singh II Museum
This museum near Jantar Mantar has less number of artefacts but more open spaces. Like Albert Hall, the building design has aesthetic appeal. The textile gallery features a 320-pleat skirt anda wedding dress of Maharaja Sawai Pratap Singh. This heavy skirt was worn with a bodice adorned with gota embroidery and beetle wings. There is a charbagh-style (square) shawl consists of four sections of different colours: black, blue, green, and red.
Shree Sanjay Sharma Museum
New Shree Sanjay Sharma Museum, a one-person collection, is located opposite famous landmark, Jalmahal. The ground floor is open for public and a floor is being constructed to display Indian traditional games. A café would be built at the second floor that affords views of Jalmahal.The rooms at the ground floor are a rich repository of glass and paper paintings, textiles, and manuscripts and other artefacts focusing on traditional Indian education system.The glass painting room houses natural water colour paintings from different art schools of India and some foreign schools. For example, a Chinese painting showcases slaying of a British officer by Jhansi Ki Rani. However, the Indian counterparts did not dare to paint such scenes because they feared the punishment by British who ruled the country.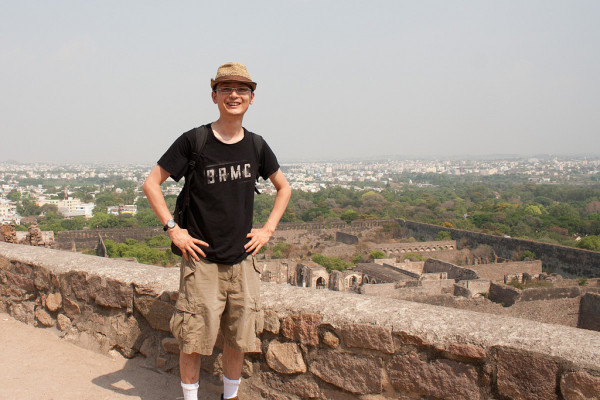 SRC Museum of Indology
The museum, located off Jawahar Lal Nehru Marg, houses a rich art collection by Acharya Ram Charan Sharma Vyakul, a multi-talented artist and philosopher. The 18-section collection comprises folk paintings, fossils, games, manuscripts, religious paintings, tantric art, and much more.
Cultural intelligence and links between old and new are preserved in various exhibits of the museum. However, the museum needs lots of work. Many valuable artifacts jostle for attention in cramped showcases.
Natural History Museum
Although this small one-room museum in Jaipur Zoo is a neighbour of elegant Albert Hall, the place is completely neglected. The entry fee for museum-cum-zoo is INR 30 per Indian visitor. If you want to photograph, you have to pay INR 100/- extra. But it is not worth the fee.
On this museum day, explore the exhibits in the city museums to understand relevance of traditional lifestyle, which was inspired by nature and human wisdom acquired over ages.