Famous for its classic savanna safaris, Kenya is a country of dramatic extremes and classic contrasts. Deserts and alpine snows; forests and open plains; the metropolis of Nairobi and colorful tribal cultures; freshwater lakes and coral reefs. For many people, Kenya is East Africa in microcosm. The wildlife safaris have been the top tourist attractions in Kenya for decades while other activities include trekking Mount Kenya, ballooning over the Masai Mara and snorkeling in Malindi on the Indian Ocean coast.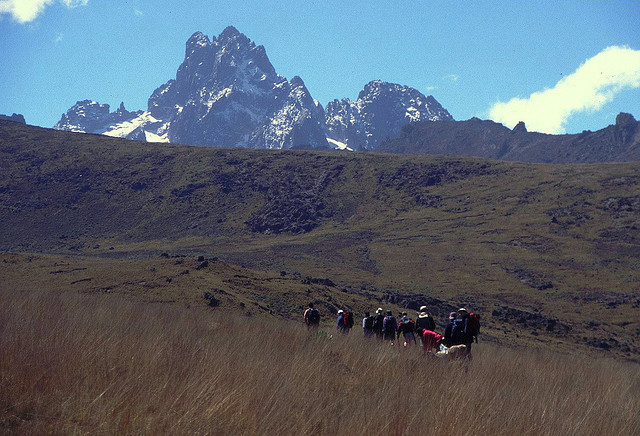 Masai Mara National Reserve
The Masai Mara National Reserve is one of the top tourist attractions in Kenya and the country's most popular game park. Each year the Masai Mara National Reserve is visited by thousands of tourists who come here to watch the exceptional population of game and the annual migration of zebra and wildebeest. The "Great Migration" takes place every year from July to October when millions of wildebeest and zebra migrate from the Serengeti in Tanzania.
Amboseli National Park
Amboseli National Park is a relatively small park located close to the Tanzania border at the foot of Africa's highest mountain, Mount Kilimanjaro. The park is famous for being the best place in Africa to get close to free-ranging elephants. Other attractions of the Amboseli National Park include opportunities to meet the Maasai people and spectacular views of Mount Kilimanjaro.
Lake Nakuru
Lake Nakuru is a very shallow lake in central Kenya. The lake's abundance of algae attracts vast quantities of lesser flamingos, sometimes more than one million at once. Often called the greatest bird spectacle on earth, the flamingos are one of Kenya's top attractions. Sadly, in recent years the number of flamingos at Lake Nakuru has been decreasing, due to environmental degradation and pollution.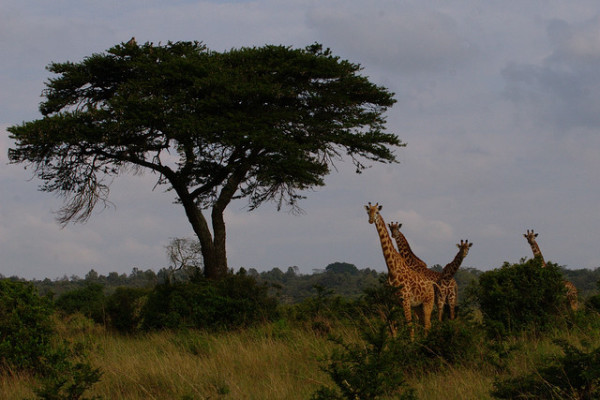 Tsavo National Park
Tsavo is the largest national park in Kenya and one of the largest in the world. Due to its size the park was divided into Tsavo West and Tsavo East. The Tsavo West has spectacular scenery with a rolling volcanic landscape while Tsavo East has more open savannah than its western sibling. Tsavo National Park is the ideal destination in Kenya for people who seek solitude and privacy as well as the chance to explore the wilderness.
Lamu Island
Hell's Gate National Park is a tiny park named after a narrow break in the cliffs, once a tributary of a prehistoric lake that fed early humans in the Rift Valley. It is unique among Kenya's wildlife parks, as you are allowed to walk or cycle without a guide. There's dramatic scenery, with steep cliffs, gorges and basalt columns. The national park is home to a wide variety of wildlife, though many are few in number. Examples of little seen wildlife include lions, leopards, and cheetahs.