When you're preparing to start a film project, finding the right location to shoot can be a very challenging endeavor. Putting together the right crew, having all the necessary equipment and enough space — all these things come into play when you go to find and rent a venue.
Sure, you can settle for a studio backlot or a common tourist spot, but to really make your film stand out, you need something better. Continue reading to see our unique filmmaking venues in Long Beach. We'll also include resources for filmmakers as well as information on permits and other requirements.
What you need to know to film in Long Beach
Before you go trying to find your next filming location, we've prepared some information on resources and requirements for filming in Long Beach.
City filming regulations
Filmmakers working on commercial productions will require permits as well as written notice of all locations used prior to filming. There are also special restrictions based on the scope and impact of the filming.
Additionally, filmmakers must have approved insurance on all productions and must provide notifications and surveys to the city of Long Beach.
All rules and regulations can be found by visiting the city of Long Beach government website on filming. Links to all guidelines and forms can be found conveniently in one place.
Resources for filmmakers
Now that you know what you need to do to film, it's time to start putting together your shoot. Check out these useful resources offering everything from networking opportunities to crew directories.
Production Hub
Production Hub is an organization dedicated serving the film and production industry by providing access to film companies in the local area as well as a variety of other resources.
Operating since 1999, Production Hub is a worldwide network of filmmakers, vendors, production companies and institutions that have gathered together under one umbrella to bring the necessary resources for film, TV, event, and media production to people across the world.
The site has resources and links for just about everything you need, from full-service crews and classified ads to casting notices and job search programs. This is a good place to start when putting together a film shoot in Long Beach.
Filmmakers' Meetup
Social networking site Meetup has a number of groups for filmmakers to collaborate, share ideas and resources, as well as find casting, crew, and equipment.
In particular, there are a number of groups for meetups in the independent film industry, as well as groups for micro budget filming, women in film, and lots of other options for nearly any type of production you can imagine. If you're looking for ideas or simply looking to network for your next filmmaking project, Meetup is a valuable resource.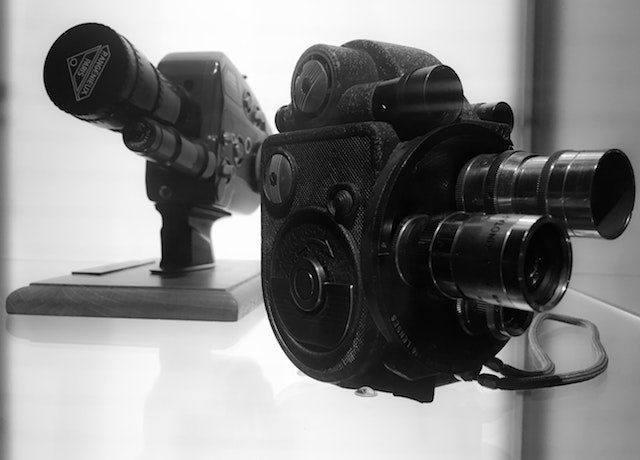 3 unique film venues in Long Beach for your next blockbuster
Never mind the regular tourist spots — these three venues will make your film stand out from the rest.
#1. Long Beach Warehouse managed by 522 Productions
For filmmakers wanting a space that they can do whatever they want with, this empty industrial warehouse located just blocks from the Aquarium of the Pacific is the ideal blank canvas and a filmmaker's dream.
With 15,000 square feet of empty space available, the space can be transformed to suit just about any filming scenario you can imagine. The site includes ample parking for all cast and crew, a green room, production room, and makeup room.
There are also multiple options for setup and power options specifically for filming equipment are also available. 522 Productions also offers equipment rentals in case you need them.
#2. Advanced Auto Service and Tires
For a space with lots of filming potential and no need to worry about the noise of production, this auto repair shop in Long Beach is an exceptional space for a realistic film shoot in a true-life garage.
The 3 large bays offer space for vehicles and equipment, the on-site gated parking is a huge plus for cast and crew and the offices and other rooms are great for filming and production spaces.
#3. Studio space above Groundworks Fitness
For an accessible studio space with lots of room and extra features, this downtown loft studio above a popular gym is a massive space that can be used for a number of different filming options. The open skylights light up the concrete walls and 14-foot-high ceiling.
The space works great as either a studio for filming interviews or a space for close and intimate movie scenes. There's also plenty of outdoor space for filming and stunning city scenery to go alone with it. You'll also find plenty of parking for vehicles and equipment trucks in the vicinity.
If you're looking for a venue in the heart of downtown Long Beach, this loft studio above Groundworks is for you. Contact the gym's owner to enquire about rentals.
Start searching for your Long Beach film location today
There you have it: our guide to filming in Long Beach. Hopefully this post will give you a glimpse into the many unique filmmaking venues available in Long Beach. The next time you're out scouting, consider one of these fantastic spaces before you start the cameras rolling.
Links to images:
1: https://unsplash.com/photos/sKIapgMek5g
2: https://unsplash.com/photos/yw0zF4gRlTk
References:
https://giggster.com/find/long-beach–ca/film-shoot
https://www.productionhub.com/directory/profiles/film-production-companies/us/california/long-beach
http://www.longbeach.gov/special-events-filming/filming/
https://www.meetup.com/topics/independent-filmmakers/us/ca/long_beach/
https://www.aquariumofpacific.org/