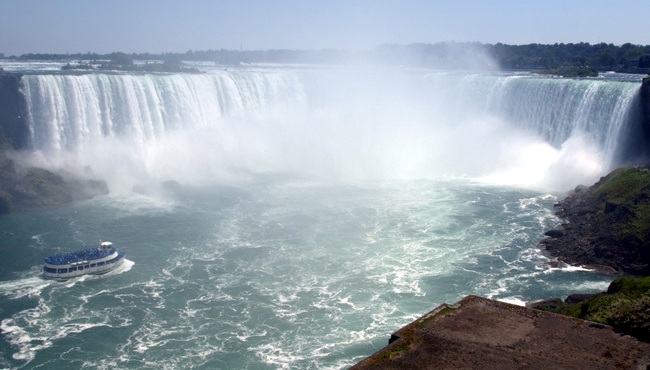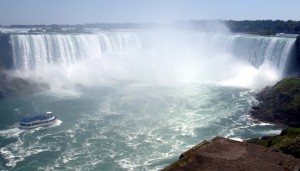 One of the first things that we did once we had decided to visit Niagara Falls after searching for a fallsview hotel was start to plan our trips. We wanted to see as much of the Falls as possible, and from a number of different viewpoints, so this was a big influence on the trips that we planned to take. We wanted a mixture of trips where we could find out more about the Falls, but also where we were able to do some exploring of our own and could take things at our own pace.
Journey Behind The Falls
This trip gave us a unique view of the Falls that you cannot see when you are watching from the other side. You are taken down in an elevator to the bottom of the Falls where there are observation decks and portals that allow you to watch the water at the point where it crashes down into the river below. There are several information points around the decks that tell you all about the Falls and how they were formed, and the history of the areas that you walk through to reach the decks and portals. We got a free souvenir poncho included with the admission price and there are a few places where this was definitely needed, especially on the lower deck.
Queen Victoria Park
Although not a planned excursion as such we spent a very enjoyable afternoon in Queen Victoria Park. The atmosphere in the park is very relaxed and it is a great spot to sit for a few hours and just relax after a busy few days. Although it is a peaceful place compared to some of the busier areas of the Falls, there is still plenty going on and we found it an ideal place to just sit and watch the world go by. There are places in the park where you can get really good views of the Falls and we took some excellent photos from the vantage points that there are here. We bought lunch in the park, and sat in the picnic area to eat it.
White Water Walk
This trip gives you a chance to get right up close to the rapids at the bottom of the falls and the gorge that they have created. We had read reviews of this trip from others that had taken part in it and they recommended that you take waterproof clothing, which is something that we were glad that we were prepared for. The walk takes you along a boardwalk and you can walk along this at your own pace, which is good because it allows you to stop and take as many photos as you want. The rapids themselves are quite mesmerising and we did spend quite a bit of time on this walk which we felt made it even better value for money.
The planning that we did with regards to the excursions that we wanted to take before our trip really helped whet our appetite for what we would experience at the Falls when we actually got there. The planning process also helped with knowing what things we needed to pack that we would need to take with us on the trips, so we did not have to worry about them when we were out there.