Being the third largest British Virgin Island and one of the major tourist attractions in the region, Virgin Gorda is a personification of 'Paradise on earth'. There is not one person alive who has visited the place and not plunged into its picturesque views. For those who would like to vacation at this place, here is where you can rent your space while you are on a holiday.
The Serendipity Villa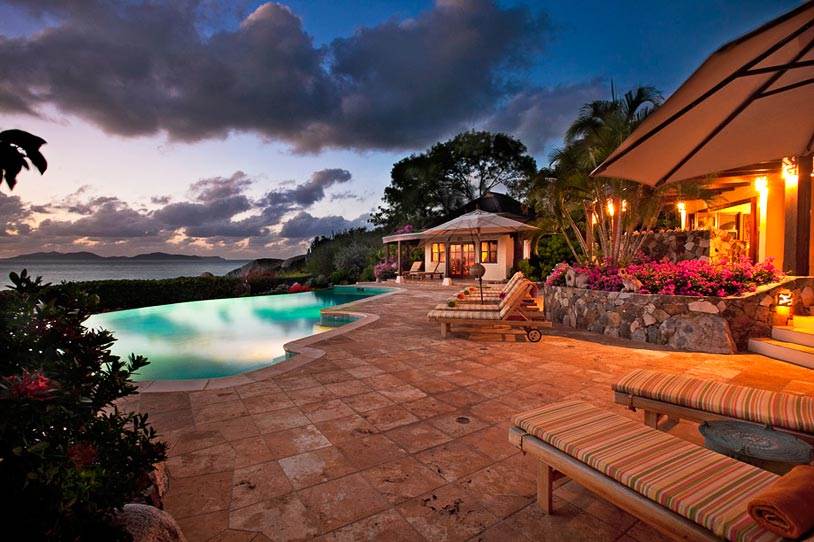 The Villa has excellent connectivity to the Leverick Bay Resort and has amazing views. It has 3 king sized bed rooms and 2 bathrooms. This is suitable for 3 families (considering just honeymoon couples). It has a fresh water pool and all basic amenities such as internet access, kitchen amenities, telephone, television, iron and anything that a regular house holder needs for everyday living. What it doesn't have is wheelchair access and does not allow smoking.
Mirabella
'Island Home' as most of its visitors consider these Virgin Gorda vacations villas you can rent is like a home away from home. Sharon the owner of this place is very friendly and generally gives the visitors good advice on how and where to start sightseeing/relaxing. This villa does not have a pool but this is not much of a problem as the entire island provides all the swimming that one needs. The Villa has 2 bedrooms and 2 bathrooms, perfect for a family with kids. Pets are not allowed and so is smoking. The best feature of the villa is that it sits on a hill overlooking the Spanish town and if you have nothing else planned you can just sit hours on the deck and sink into the enchanting view.
Beachcomber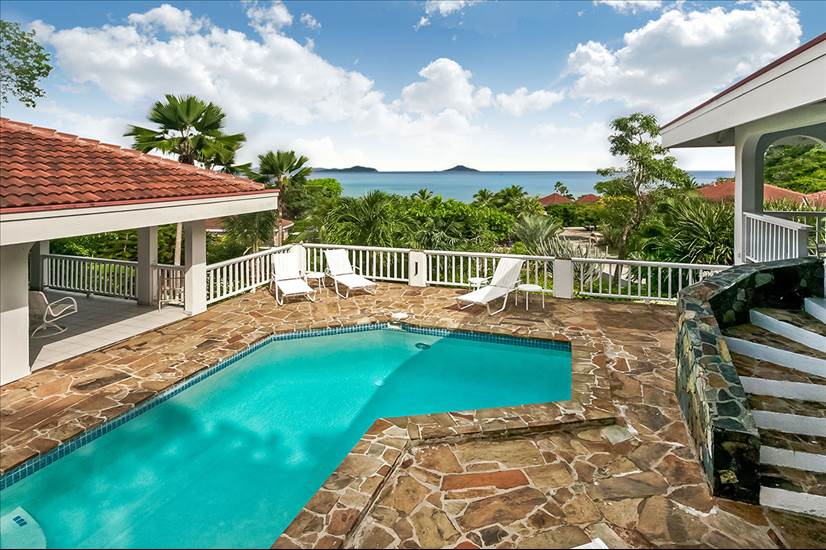 Are you planning on a family get together or a couples retreat, then this is the place for you. With 5 bedrooms, 5 bathrooms, a swimming pool and access to the bay one can't ask for more. This is one of the few places that have wheelchair access, so if you are planning to take your grandparents or someone who needs this facility, this is the place to visit. Besides this, there are additional amenities like barbeque, alfresco dining, cd player and so on. The manager of this place can also arrange pick up and drops to various placed in the locality.
Sunset Watch Villa
If you are a honeymoon couple who want to spend your time in privacy, this is your place in Virginia Gorda. This place is all yours with a king sized bedroom, a bathroom, patio, pool, equipped kitchen, and laundry service. The kitchen is beach themed and the furnishing is upbeat. To top it, the visitors are allowed to use the tennis court and restaurants of the Nail Bay Community.
Bigger Splash, Private Villa by the Baths
If you are in search for some un-spoilt retreat and some privacy with your family, this is the best place you need to book into. It is filled with easy access all the basic necessities such as shopping, dining, gift items, water sporting activities and so on.
You would find the terrain f mountain cut into beautiful villas that open into clear blue Caribbean beaches.
Having given all that you need to know about lodging at Virginia Gorda, the only thing that we'd like to add is 'Have a nice time!'