Colosseum
For travellers making their way through Italy, the Colosseum is a must see. This huge Amphitheater is the largest of its kind ever built by the Roman Empire and has remained a model for sports facilities right up to modern times. Today the structure stands in stark contrast to the modern development that surrounds it, and is a prominent reminder of ancient times and the extensive history of Rome.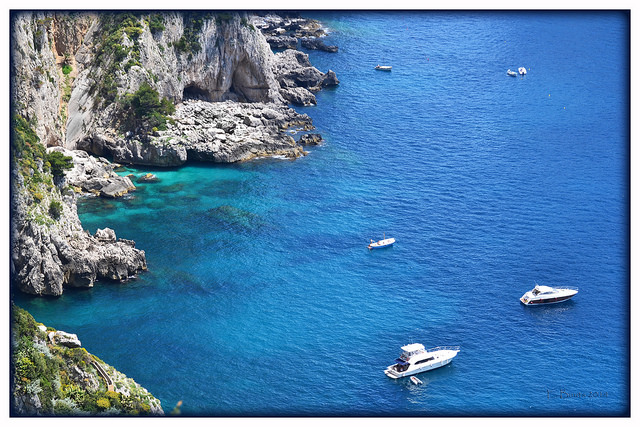 Venice Canals
A gondola ride through the canals of Venice is a tradition that travelers have been participating in for centuries. Venice is a city of islands and the canals have long been, in many ways, the city's streets. Lining the canals are the old buildings which have remained relatively unchanged for hundreds of years, adding to the romantic charm. The Grand Canal is the most famous of these waterways and one of the most photographed sites in Venice.
Pompeii
Below the rumbling volcano of Mt Vesuvius stand the ruins of Pompeii, an ancient Roman city preserved in time by the eruption in A.D. 79. Excavations have revealed the remains of houses, markets, baths, temples, theaters, streets scarred by the tracks of chariots, and human remains. Visitors can tour the site, walk along the old streets, and see the engineering used by Romans over 2000 years ago.
Leaning Tower of Pisa
The Leaning Tower of Pisa is actually just one of many attractions in the city of Pisa, but its fame, gained from its flaw, is world renown. Work began on the tower in the 1100s and the sinking, which led to the lean, began by the time the tower reached the third story. Prior to restoration work in the 1990s, it was predicted to topple over by the year 2000. Today, visitors can climb up the stairs of the tower for a fabulous view over the city. The Leaning Tower, also known as La Torre Pendete, stands on the Piazza del Duomo.
Lake Como
Lake Como is one of Italy's most scenic areas, surrounded by mountains and lined by small picturesque towns. Traditionally a haunt of the wealthy, the lake has many old opulent villas and palaces. Around the lake are resort communities and an 11th century abbey. The mild climate is also a draw for tourists, with characteristics similar to that of the Mediterranean.
Amalfi Coast
The Amalfi Coast, a UNESCO World Heritage Site, is a stunning stretch of coastline along the Sorrentine Peninsula. Hillside towns are built precariously along the steep mountains that cascade down to the sea. One of the main towns along here is Positano, but the entire area is popular with tourists.
---
Image by HuTDoG83, Niemann-Buuts (off some days), D200-PAUL under CC License.