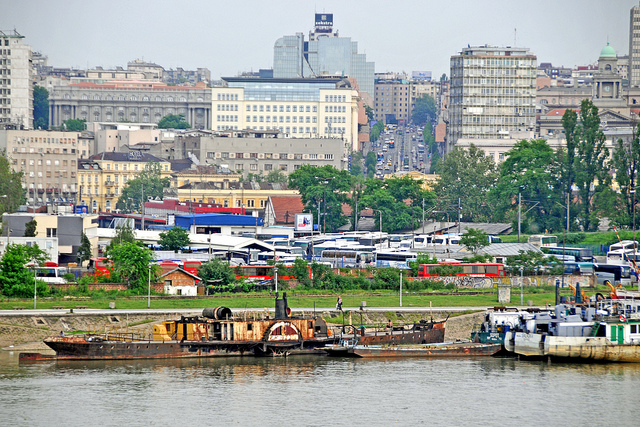 Belgrade is one of the most under-rated tourist destinations but it so much soul-worthy to visit this wonderful Serbian city. Its architecture ranges from Byzantine and Ottoman to the neoclassic and romantic buildings. It has many theaters, museums and opera houses that depict the deep culture of Serbia in every possible way. The city has many tourist hotspots which are worth visiting and some of them are discussed here.(image by Dennis Jarvis)
Belgrade Fortress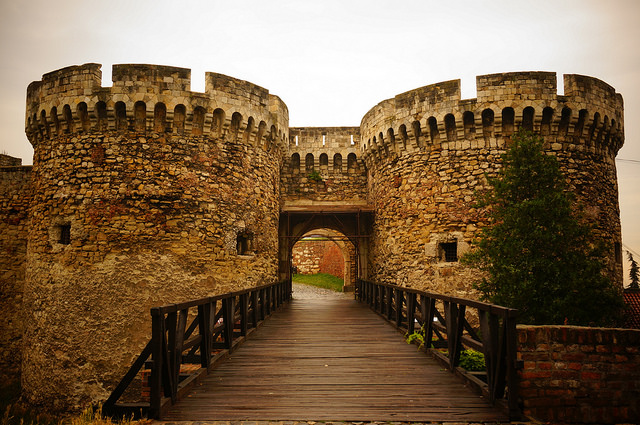 This is a very interesting place in Serbia that has a great historic value. The admission is free and there are no charges. The fortress has been well constructed and the walls still stand strong. There is a big cannon on the inside. You can climb to the top of one of the watch towers using a well preserved staircase. From the top of this tower, you can get a good view of the entire city. The whole place is pretty nice and there is an ice cream parlor and kiosk from where you can buy snacks and drinks. A monument is built inside this fortress and it is dedicated to the victors. As you walk deep into the fortress you can find the river Save. You can cross over to one of the array of restaurants on the outside and they all have some beer and wine.(image by Goran Joka)
Avalski Toranj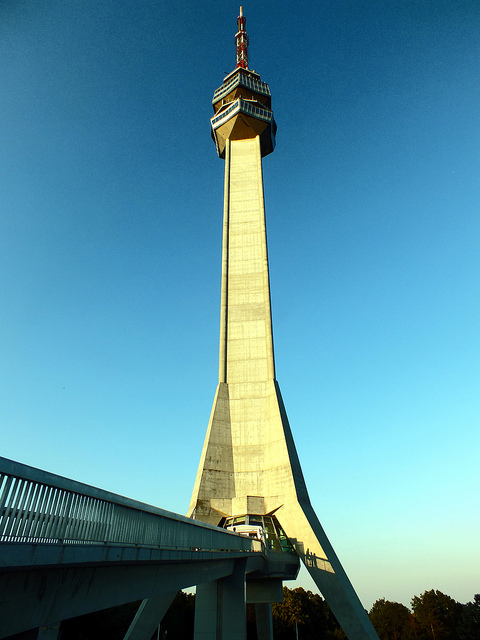 You have to visit the Avala Tower or locally known as Avalski Toranj on your trip to Belgrade. This is a Serbian pride and it provides a sensational experience that you would not forget for the rest of your life. There are many posters explaining the richness and the beauty of this structure. If you visit this place during the pre-season period you can see some fairly busy operations going on to maintain this structure. But they are well-organized and do not disturb the visitors at any stage. There is an observation deck which allows you to get a complete view of the entire city. This tower is about 200 meters high and for those of you who are afraid of heights; this is not the place to be. There are some cafes nearby and you can visit them to have a drink once you are done with your trip through this museum.
Nikola Tesla museum
This museum has a collection of exhibits and materials which are related to the great Serbian inventor and engineer Nikola Tesla. He is often referred as the pride of Serbia and this museum is dedicated to that pride. Many demonstrations are done in this museum. Most of Tesla's works are pertaining to electrical engineering. He is the proud owner of many great inventions like electrical induction motor and the most widely used Tesla coil. He was not given any recognition until his death. But today he is one of the heroes of Serbian history. You can find many statues and busts of Tesla in this museum. Some of his works and gadgets are also displayed here.(image by Tamara Polajnar)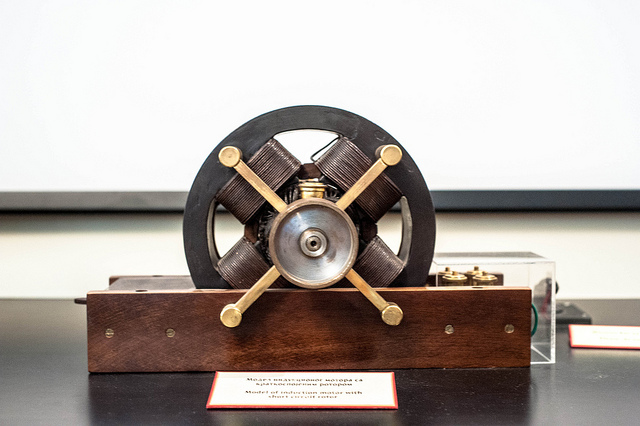 Belgrade is place with many more amazing tourist hotspots and the ones mentioned here is just the tip of the iceberg. So visiting Belgrade for your vacation will surely be worth your money.
---
(featured image by Sasa Dragisic)