New Hampshire is giving other New England states a run for their money as a top foodie destination. With both inland and coastal eateries serving up a variety of cuisine fresh from the sea or fresh from the farm, it's easy to find a mix of menus to satisfy the most sophisticated palate. When planning your next New Hampshire adventure, remember to hit the decks — or patios — and enjoy some of the best dining spots on the seacoast. Explore a few of our top picks right here.
Applecrest Farm Bistro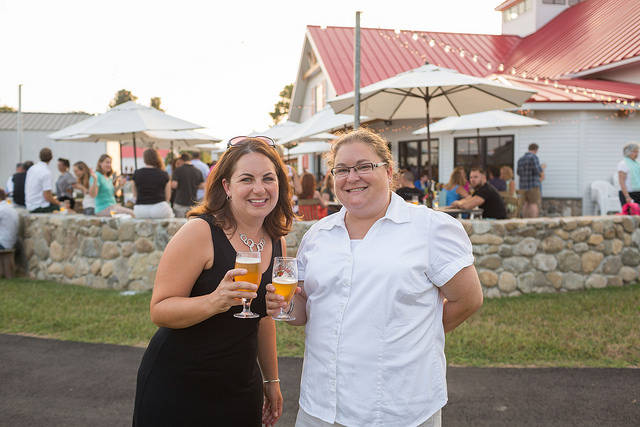 Image via Flickr by Allagash Brewing
Proudly set in the middle of its own working farm, Applecrest Farm Bistro is a true farm-to-table experience. The large outdoor patio is a wonderful place to view and experience the orchard, and the casual atmosphere makes Applecrest an excellent venue for families with kids who want to run and play. From beef and potato gnocchi to Long Island duck rillettes or a classic turkey sandwich, the Bistro serves up only the freshest breakfast, lunch, and dinner plates full of flavor. Find Applecrest Farm at 133 Exeter Road in Hampton Falls.
BG's BoatHouse Restaurant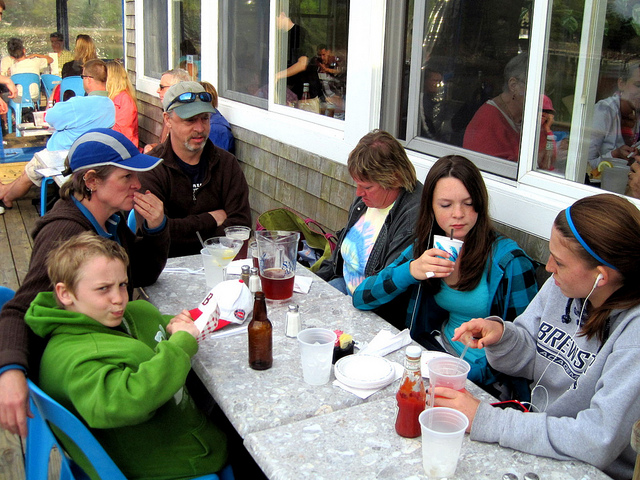 Image via Flickr by dchrisoh
Since 1978, the Graves family has been feeding guests the freshest fare from the sea, like seafood baskets, lobster rolls, and mini platters in a casual atmosphere of paper plates and plastic cutlery. Spend an evening dining on one of two patios, or have a cocktail or craft beer in the Sagamore Pub. BG's is famous for their succulent seacoast fare and the peaceful views of the water and is open for lunch and dinner. Head over to the BoatHouse at 191 Wentworth Road right on the banks of Portsmouth's Sagamore Creek.
Farr's Famous Chicken
Farr's Famous Chicken is a must-stop joint while you're in town. A local haunt for more than 30 years, Farr's is located at 43 Ashworth Ave., less than a 10-minute walk to the beach. Farr's chicken was voted the second-best place to get fried chicken in New Hampshire. Start your morning off right with chicken and waffles for breakfast; then, grab a golden brown and delicious chicken bucket for the whole family. With traditional sides like mac and cheese, baked beans, and coleslaw, Farr's fare is simple, yet delicious.
Ron's Landing
When you're in the mood for a top-notch oceanfront dining experience, head on over to Ron's Landing at 379 Ocean Blvd. in Hampton. This elegant, two-story restaurant features fresh seafood, a variety of charbroiled steaks, chicken entrees, and signature pasta dishes. Pair your meal with a beverage from their award-winning wine list. The upstairs lounge offers live music, while the lower dining hall features a more private and relaxing dining experience for those special occasions that call for a more intimate affair. If you're spending a weekend at a hotel on Hampton Beach, Ron's Landing also offers Sunday brunch.
New Englanders take great pride in their cuisines, and with food freshly sourced from local waters and family farms, tasting is believing. Get out and enjoy the variety of eats that will excite your palate on New Hampshire's coast. Let us be your destination for fine dining.