One of Australia's, and arguably the world's, most remarkable natural gifts, the Great Barrier Reef, is blessed with the breathtaking views. The reef itself contains hundreds of picturesque tropical islands with some of the world's most beautiful sun-soaked, golden beaches. Along with its beauty, there many luxury hotels can be found dotted around the various islands of one of the Seven Wonders of the World. Below is a guide to the top 5 hotels near the Great Barrier Reef.
Australia's most unique resort is the ultimate luxury escape and that has a philosophy based around relaxation. There is no better place than Bedarra to unwind in a private all-inclusive tropical haven. With a maximum of 16 guests permitted to stay at the resort at any one time, and comprising of just eight private villas, at Bedarra you are guaranteed a sanctuary of solace and seclusion. One way to enjoy this exclusive experience is by spending your time relaxing on the beautiful, untouched private beach. Located in the heart of the Great Barrier Reef and amongst 45 hectares of tropical rainforest, its exquisite views of turquoise waters and breath-taking sunsets make for an exceptional sense of paradise.

Image courtesy of http://bit.ly/1kLI1Mk
Lizard Island
Located directly on the Great Barrier Reef, Lizard Island is "truly secluded from the rest of the world". What makes it even more unique is that the island is only accessible via a private charter from Cairns Airport, Queensland. One company who can help you to reach the island in style and comfort, is Chapman Freeborn. With 24 white sandy beaches and a beautiful lagoon in sight, it promises an unforgettable visit like no other. Part of the experience includes watching the stunning sunset on a private beach, enjoying secluded picnics during the day, indulging in exotic spa treatments of your choice, and voyaging on five star cuisines with a taste of the resorts 'Salt Water' restaurant.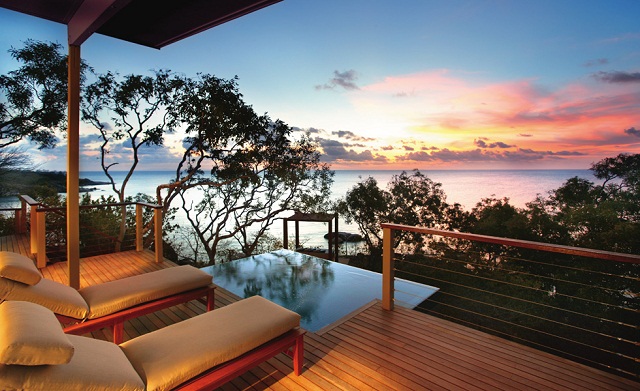 Image courtesy of http://bit.ly/1S7PaSn
Qualia
Described as a "world class luxury resort on the edge of the Great Barrier Reef", and highlighted in the Conde Nast Traveller US 2015 Gold List, Qualia is an exclusive precinct getaway on Hamilton Island, located a little south of neighbouring Whitsunday Island. The private resort of sensory perfection and natural tranquil looks onto the Coral Sea and white sands of Whitehaven beach. Qualia is known as a discrete retreat and offers exclusive fine dining, contemporary services and an ineffable selection of seamless luxury services.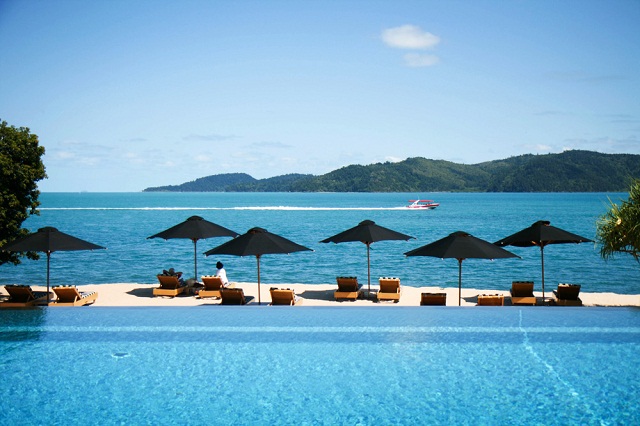 Image courtesy of http://bit.ly/1idv7VK
Orpheus
This secluded island is located amidst serene waters and stretches across 11km of a pristine turquoise coastline. Orpheus runs along an immaculate beach and features exceptional luxury accommodation, with an alfresco-style dining area and serene spa to unwind. What is arguably the greatest feature of this resort is the impressive infinity pool, which mirrors the Coral Sea. A sustainable vegetable patch, which supplies fresh produced constantly and is available for chefs to use for their unique dishes, can also be found at Orpheus, providing guests with organic and fresh tastes at every meal.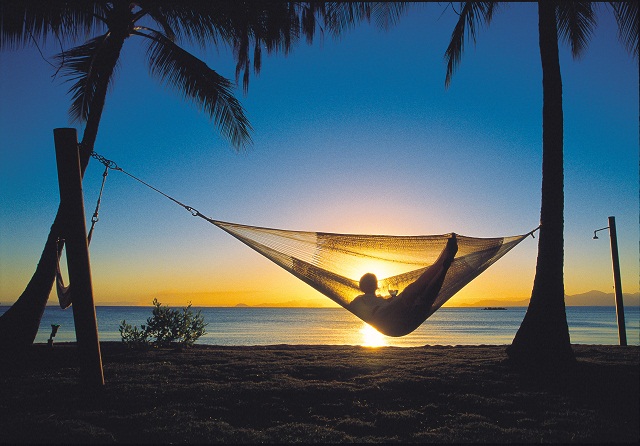 Image courtesy of http://bit.ly/1O5pkzO
Kewarra
Discretely located amongst 30 hectares of tropical gardens, there isn't an experience quite like the unique and exclusive Kewarra Beach Resort & Spa. Spend time enjoying beachfront accommodation in the form of spacious suites and deluxe bungalows as you relax in your own personal paradise and the idyllic environment between the Great Barrier Reef and pristine rainforests of North Queensland. Kewarra prides itself on being the true definition of tropical paradise, and is ranked number one  for best beach resort in the Cairns district, according to Trip Advisor.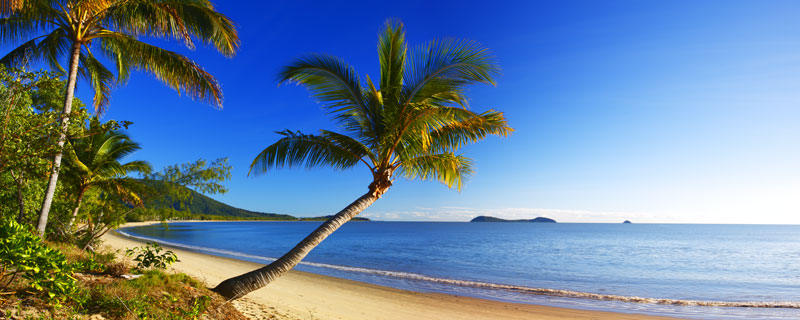 Image courtesy of http://bit.ly/1LVY80N
Due to its natural beauty, the Great Barrier Reef has helped Australia in becoming one of the world's most sought after tourist destinations. Not only that, you can now enjoy staying at one of these exclusive hotels when you next come to visit to help create a once in a lifetime experience.
---
Featured Courtesy by Paul from www.Castaways.com.au under Creative Common License