When travelling to new places, there is always so much to see and so little time to do it in. To make the most of your getaway and plan your time effectively, it's best to plan ahead and map out where you want to visit. Doing so can keep your trip fun, eventful and unforgettable as you tick off all the must-sees on your list.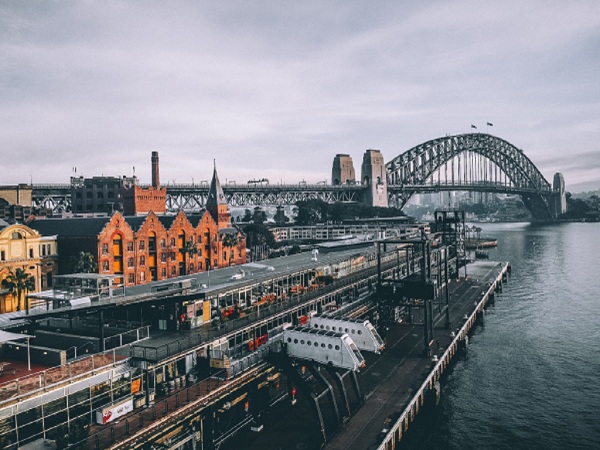 Figuring out some exciting plans to kick off your holidays is a must. Sydney boasts tons of stunning sceneries and beautiful beaches. One of the best ways you can get a great glimpse of the vibrant city in a small amount of time is by taking a helicopter tour. Hunter Valley helicopters deliver excellent lunch tours that allow escape the rat-race of the city and indulge in wine tasting sessions and more.
As for the best places to go, let's check out some of Sydney's hot-spots so you can start planning the adventure of a lifetime.
TOP PLACES TO CHECK OUT IN SYDNEY
Being one of the oldest, largest, most natural spots in Australia, the city boasts a good mix of culture and history. This means there will be lots to visit in this vibrant state capital. With so many possibilities and potential trips that can be planned, here's a taste of some things you must visit whilst you're there.
1.Sydney Opera House
Of course, you were expecting it but it has such huge cultural significance, we couldn't miss it off the list. It's one of the biggest icons in the world and has brought a steady stream of tourists to Sydney over the years. You can choose to sit in wonder at the sail-like architecture or take a wonder around its interior. Either way, this spectacular structure which holds tons of exhibitions, theatres, concerts and more is well worth the visit.
2.Harbour Bridge
Whilst you're visiting the Opera House, you may as well take a stroll along the famous Harbour Bridge. Known as 'The Coathanger', it's the city's second most popular destination. Today, it remains to be the largest steel arch bridge in the entire world. So, prepare to be amazed and if you feel up for it, enjoy the climbing tours offered and see it from a new perspective.
3.Queen Victoria Building
This historical and cultural building was originally built and intended to be a market hall in 1893. Since then it has been restored and now homes over 200 high-end stores. For those who love shopping alongside those who want to view beautiful architecture, stained glass windows and mosaics.
4.Sydney Tower
Over 300m high, the Sydney Tower soars through the sky creating a memorable view in the city's skyline. The golden shaped building features a skywalk right at the top with a glass viewing platform (for those who are brave enough).
5.And of course,… the beaches
One of the main reasons people come to Sydney is to enjoy its range of stunning beaches. Perfect for surfing and fabulous ocean views, we suggest walking along the cliffs of Bondi Beach which take you along to Coogee. Other hotspots are Cronulla, Maroubra and Bronte for the city's best beaches. All are within an easy travelling distance from the centre.
These are just some ideas to get you started! Nothing is quite as exciting as exploring the vibrant city that's the home of many famous buildings, beaches and sceneries.